Reducing the Cost of Lithium-Ion Battery Manufacturing
Lead Proponent
GBatteries Energy Canada
Project Outcomes
As part of the Impact Canada Charging the Future Challenge, GBatteries' developed the Active Battery Management System (ActiveBMS) technology, a chemistry-agnostic software-based charging protocol that uses artificial intelligence and electrochemistry to apply their fast-charging technology to the battery manufacturing process, reducing the cost and improving the performance. GBatteries' technology charges lithium-ion batteries at a fast rate without compromising the battery life span or changing the chemistry.
GBatteries' technology is able to:
accelerate production of batteries by a factor of 10
reduce the cost by 15%
accelerate charging rate as fast as it takes to fill up a tank of gas
All of this is done without compromising the life of the battery, safely, using real-time state of health analysis.
GBatteries was awarded $2.7M from Breakthrough Energy Solutions Canada  in 2020, and was a winner of The Hello Tomorrow Global Challenge 2020.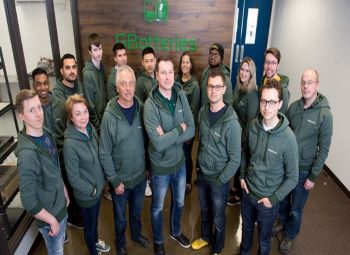 GBatteries team
"Canada is one of the few countries that has access to all the materials required for battery manufacturing all within its own borders. We believe that this access can bring unique opportunities to develop competitive battery technology for any product manufacturer – particularly those developing electric vehicles, consumer products and energy storage solutions." – The team at GBatteries Energy Canada