NEB Modernization Expert Panel Report
On May 15, 2017, the Expert Panel on the Modernization of the National Energy Board released its report with recommendations and advice.
The Government of Canada accepted comments on the report until June 14, 2017.
For more information on the Expert Panel's review, please visit the website.
Forward, Together – Enabling Canada's Clean, Safe and Secure Energy Future

NEB Modernization Expert Panel Report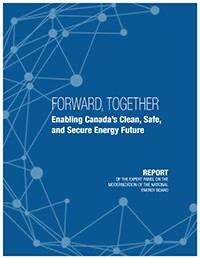 Enabling Canada's Clean, Safe and Secure Energy Future

Volume II - Annexes