Energy-efficient entertainment at home
Spending more time at home can often lead to higher energy consumption; luckily, we have some fun ways for you and your family to lower your carbon footprint together.
—
Saving energy doesn't have to be boring. In fact, it's easy to make it entertaining – at least, it is with the help of ENERGY STAR®. With these tips, we give you a front-row seat for fun-filled energy savings that the whole family can enjoy. Here's how you can enjoy energy-efficient entertainment at home:
Family screen time
Whether it's a movie marathon, binging the latest series or watching a major sporting event, televisions play a key role in our at-home entertainment. Step up your home entertainment energy efficiency by watching on an ENERGY STAR certified television. You'll enjoy your popcorn even more knowing you're saving up to 25% more energy than with a standard television.
Pro Tip: Look for models with organic light emitting diodes (OLEDs), the latest in screen lighting technology, to give you superior contrast with great energy savings.
Kitchen concerts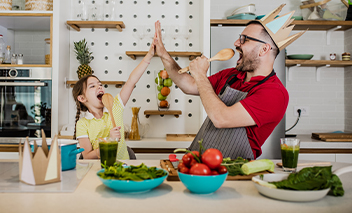 Do your cooking sessions often turn into an impromptu kitchen concert? Or do you enjoy the occasional living room dance party? No matter what the reason, blast your favorite tunes and save energy with an ENERGY STAR certified sound system. These certified audio/visual products could save up to 70% more energy, on average, than with standard models. From soundbars to subwoofers, ENERGY STAR offers a variety of products to suit your family's needs.
Saturday morning cartoons
When it comes to streaming content, make tablets your go-to choice! ENERGY STAR certified tablets use significantly less energy than any other device to stream videos; in fact, they use 10 times less power than a game console and 7 times less power than a television! They're the perfect choice for Saturday morning cartoons or curling up with your favourite series. And remember, you can easily take your tablet almost anywhere you like, whether it's in your backyard or back to bed.
Game night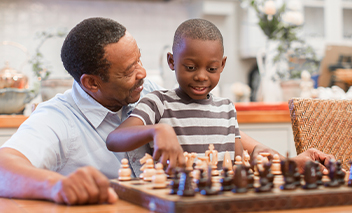 Ready to switch things up for a change? Ditch your electronics completely and plan a classic board game night with family or friends. Pull out the games and turn off the screens, for this type of entertainment the only energy you'll need to use is your own! Hosting a game night makes it easy to maximize the fun and energy savings all at once.
Pro Tip: Save even more energy by using task lighting to illuminate only the space you need. For example, use a table lamp instead of overhead lighting to use less energy!
Learn more and connect with us
Looking for more tips on energy efficiency? Follow ENERGY STAR Canada on Twitter, Facebook, Pinterest and LinkedIn to maximize your energy savings and get the latest on energy-efficient products.