Chilling out to significant electricity savings at Hubberts

A refrigeration optimization project at Hubberts Industries is reducing annual electricity consumption in one of its facilities by nearly 375 MWh. "This will help our company's goal to reduce energy consumption wherever possible and as a result, to lower our carbon footprint," says Ed Godsalve, the company's acting general manager.
Hubberts Industries, rebranded as Bank Brothers Sustainable Ingredients, is a producer of meat-based products for the Canadian and US market. The company is located in Brampton, Ontario where 75 employees work in its approximately 10,000 square meter facility.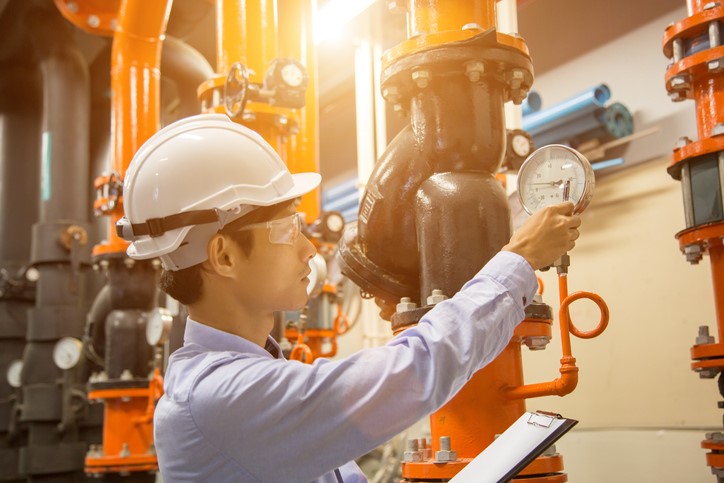 An energy audit conducted at the Brampton facility identified a number of energy saving opportunities including optimization of the refrigeration plant operation. Industrial refrigeration plants are one of the key electricity consumers in the food and beverage sector, since they are generally set to meet the highest cooling load regardless of actual demand.
The company engaged GreenQ Partners, specialists in energy management and optimization, to investigate these opportunities further. Continuous energy consumption monitoring and detailed analysis of plant operational procedures allowed their refrigeration expert to identify areas of possible improvement.
GreenQ Partners was able to significantly reduce annual electricity consumption of a two-compressor ammonia refrigeration plant. The plant supports production processes, the facility's freezer and two product coolers. Anatoli Naoumov, GreenQ Partners President, explains that this result was achieved mostly through changing compressor settings and plant operational procedures, all while meeting the facility's cooling load.
Initially, the 200 hp and 100 hp fixed-speed Frick compressors were set to start at the same suction pressure level, which caused second compressor to come online randomly. Plant was also set to operate at excessively high condensing pressure. Working in close cooperation with Steven Xia, plant maintenance manager, GreenQ changed the settings to reflect the load more accurately. With the new settings and operational procedures, plant operators rarely run two compressors simultaneously.
Godsalve says that VFDs were also installed on condenser fans for additional savings. The final step of the project was to monitor and validate the projected savings. This was done by comparing the actual consumption to the pre-project baseline, which confirmed the expected and impressive annual electricity savings of 33%. Savings were estimated using RETScreen and in adherence with recommendations of International Performance Measurement and Verification Protocol (IPMVP).
"Buy-in from company owners and employees was critical in the project's success", notes Naoumov. "We implemented changes gradually to ensure that maintenance and operations staff are confident that changes would not affect the facility's ability to meet cooling and freezing loads. Steven's detailed knowledge of plant's machinery and operations as well as his support of the project were indispensable."
The refrigeration optimization project is not the company's first energy saving initiative, having completed a LED retrofit a few years ago with significant savings. Moreover, other energy reduction projects are underway, such as a retrofit of the facility's compressed air system, which will not only lower electricity consumption but also return warm air to the production areas of the building.
In addition, equipment is being installed to condition incoming power and to raise the power factor. Another ongoing project is the reduction of the raw fat rendering temperature, which is expected to yield significant natural gas savings. Finally, a recent Natural Resources Canada grant will enable the company to monitor their energy inputs to identify more energy savings opportunities.
Both Godsalve and Naoumov highly recommend projects such as refrigeration optimization, noting that there are several sources of incentives that encourage capital expenditures to modernize equipment. Godsalve adds "I cannot see a company surviving in today's environment without a goal of energy reduction wherever possible."