The Laurentian Forestry Centre's René Martineau Insectarium
---
Collections and databases
The René Martineau Insectarium (RMI) is the leading documentation centre on forest insect diversity in Quebec and eastern Canada. The RMI was established in 1999 to promote education and research on forest insects in the areas of biodiversity, taxonomy, ecology, established and emerging pests, and other branches of science. The RMI consists of an insect collection and a research laboratory, and its main roles are to assist with insect identification and to preserve and expand the insect collection from eastern Canada.
The RMI houses some 200,000 specimens, primarily forest insects, including:
2,200 Coleoptera species
1,158 Lepidoptera species
1,584 Hymenoptera species (1,143 ichneumonid wasps)
146 Homoptera species
189 Heteroptera species
108 Collembola species
a smaller number of Blattodea, Orthoptera, Mantodea, Dermaptera and Odonata species.
The RMI also has a unique collection of 40,000 slides of over 900 insect species, both adults and larvae (stored in Archives Canada), including a database of 13,000 selected digital images of forest phytophagous insects and an expanding collection of digital images of the aleocharine beetle species, family Staphylinidae. In addition, the RMI has the best reference collection in Canada on the poorly known species of aleocharine rove beetles.
Collections
The RMI's permanent collection consists of a main collection and a reference collection.
The main collection
The main collection includes ordinary specimens and type specimens (original specimens that an expert has examined, published and classified as belonging to a species previously unknown to science). Specimens assembled over the years in the course of the Forest Insect and Disease Survey program and other biodiversity research projects are deposited in the main collection.

Specimens in the main collection are in the public domain, and can therefore be consulted by any individual or group for research purposes on request. The specimens can be examined on-site with microscopes and binocular loupes. Specimen loans can also be arranged.

The reference collection
The reference collection consists mainly of Quebec species, and is a select group of specimens from the main collection whose species-level identification has been validated by experts. Each species is represented by 1 to 10 specimens. The collection is currently used as a reference tool for identifying Coleoptera; other groups of insects that are important to forestry may be added in the future. Reference collection specimens cannot be borrowed.
Databases
The René Martineau Insectarium databases consist of compiled data sets from selected insect species and specimens housed in the RMI collection and can be used to find information in such areas as exotic alien species and species of a particular taxonomic group (e.g., Lepidoptera), as well as images of particular insect group.
---
René Martineau Insectarium access
Visits
Visits to the RMI are encouraged, but group visits require permission from the curator of the collection. The RMI is open to visitors Monday to Friday, 8:00 am–4:30 pm.
Loans
On-site visits to the permanent collection are preferred. However, some components of the main collection may be loaned to scientific institutions or researchers affiliated with them with the approval of the curator and in accordance with certain specifications.
The maximum loan period for ordinary specimens in the main collection is usually one year. The maximum loan period for type specimens in the main collection is three months.
For any given species, no more than two-thirds of the total number of specimens in the RMI may be loaned out.
The customary precautions must be taken to minimize potential damage to the specimens. All specimens must always be sent and returned by courier service or by registered mail. If specimens become damaged during transport, the curator must be informed promptly, in writing.
All loans of insects must be approved by the curator. All loans exceeding the maximum loan period must also be approved by the Laurentian Forestry Centre (LFC) research director. The terms of the loan will be specified on the LFC-RMI loan form.
Reference collection specimens cannot be loaned.
Individual research collections that represent ongoing and unfinished projects are under the care of an individual researcher. These collections are not yet part of the permanent collection, and therefore cannot be loaned. Once the research project has been completed, the specimens are deposited in the permanent collection.
Equipment
To protect the RMI's scientific equipment, new users are required to receive training from the curator or the manager. Anyone wanting to use this equipment for an extended period must reserve time through the curator.
Contacts and location
Curator: Jan Klimaszewski
Collection manager: Georges Pelletier
Entomology technical assistant: Caroline Bourdon
Laurentian Forestry Centre
Canadian Forest Service
Natural Resources Canada
1055 du P.E.P.S.
PO Box 10380, STN Sainte-Foy
Québec City QC G1V 4C7
Canada
---
Donating specimens
Donations of insect specimens play an important role in enriching insect collections held by natural history museums and similar institutions, and are greatly appreciated.
Private collections often represent a lifetime of collecting. Many collectors focus on one or a few groups of insects, assembling a large number of taxa over many years, including rare and non-indigenous species, or species from unique habitats or habitats that no longer exist. These collections have tremendous scientific and historical value, since they provide crucial information on the geographic range and range expansions of given species (e.g., a non-indigenous species expanding its range, or an indigenous species undergoing range expansion because of global warming).
Specimens donated by from the collections of professionals also constitute highly valuable reference tools.
Procedure
Prospective donors are required to provide the RMI collection manager with a list of insect species and specimens to be donated, as well as any information on the rarity of the species or specimens and how they will complement the existing RMI collection. The curator examines the list and gives it to the Laurention Forestry Centre research director, who decides whether to acquire the collection, based on a set of acceptance guidelines.
Once the research director approves the gift in writing, the collection manager initiates the process of acquiring the specimens. The value of a donation is calculated using the Canadian National Collection of Insects, Arachnids and Nematodes evaluation grid.
Acceptance guidelines for new specimens
The RMI's specific priorities and limited storage space make its collections different from those of natural history museums. The RMI is especially interested in terrestrial forest insects, particularly in Coleoptera (e.g., forest pests, introduced species, litter-dwelling insects). Priority is given to species from Quebec and eastern Canada, since most of the people who use the RMI collections are from these regions.
The criteria outlined below guide the selection of new specimens offered to the RMI as gifts. Specimens with the following characteristics will be considered of special interest:
Taxonomic value – Species that are not currently represented in the RMI collection or that are represented by only a few specimens receive a high priority rating. Specimens that represent type series are given priority, and specimens identified to the species level take precedence over those identified only to the genus level or a higher level. Similarly, specimens identified by an expert take precedence over those identified by a non-expert.
Taxonomic identity – Since members of the order Coleoptera are currently the focus of two Canadian Forest Service-Laurential Forestry Centre researchers' projects, this order takes precedence over other groups of insects.
Provenance – Priority is given to specimens a) from Quebec and eastern Canada, b) captured in localities that are not represented in the RMI collection, c) belonging to species for which only one or a few specimens exist in the RMI collection at present, or d) captured in a threatened habitat or one that no longer exists. Exotic forest pests that are likely to be introduced into Quebec and eastern Canada are also given high priority.
Overall value of collections – The overall value of any collection offered as a gift and the identity of the collection owner is also considered. Some collections are highly valuable because they represent a lifetime of work and feature rare species or species from habitats that are rare or no longer exist. These characteristics will enhance both the historical value and usefulness of the RMI collection.
Number of specimens per species – The RMI will accept a maximum of 15 to 25 specimens per species. However, exceptions could be made if the specimens a) belong to a rare species or come from a rare, threatened or no longer existing habitat; b) represent a new pest species or one that has caused considerable damage in the past; or c) are type specimens (original specimens on which the description of the nominal species is based). Consideration is also given to the fact that a larger number of specimens provides data on intraspecific variability, increases the chance of obtaining specimens of both sexes and helps to buffer possible losses during specimen handling (e.g., examination and transport).
Value of donations for tax credit purposes – The value of specimen donations will be calculated using the Canadian National Collection of Insects, Arachnids and Nematodes current evaluation grid, which determines the value of different categories of specimens (type specimens, ordinary specimens, specimens identified to various levels, etc.).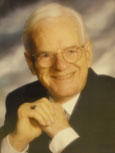 René Martineau was born in 1915 and devoted his life to scientific research in forest entomology. After graduating from Université Laval in forest engineering and surveying in 1939, he obtained a Master's degree in forest entomology from the University of Illinois (1941) and Yale University (1944). He worked as a forest entomologist with the Quebec Department of Lands and Forests for 13 years, and later joined the Canadian Forest Service as a research scientist. During his career, he drew on his vast experience and knowledge to write many publications, including Insects Harmful to Forest Trees (1984), which is still a key reference book in forest entomology.