DEMOCRASI Project – Dispatchable Energy Market Optimized Constraint Real-time Aggregated System Interface
Lead Proponent
Bracebridge Generation
Project Outcomes
As part of the Impact Canada Power Forward Challenge, Bracebridge Generation partnered with Opus One Solutions and Kiwi Power to deliver Project DEMOCRASI (Dispatchable Energy Market Optimized Constraint Real-time Aggregated System Interface).
Through Project DEMOCRASI, they combined two existing software solutions: Opus One's GridOS(R), providing network optimization functionality, and Kiwi Power's CoreTM platform, contributing aggregator controls and market interaction. Joining these two software platforms was the heart of the project, the Orchestrator software, combining the network optimization with the bulk market and local requests in order to determine which Distributed Energy Resource (DER) assets to dispatch and when. The joint product solution was demonstrated on DER assets owned by Bracebridge Generation and the Town of Parry Sound, on the Lakeland Power Distribution grid located in Ontario. The assets included a grid-scale battery, residential batteries, hot water tank controllers, and diesel generators.
Project DEMOCRASI resulted in a solution that offers utilities needed visibility of the DERs that are integrated into the grid, as well as providing an optimal plan for how to dispatch the assets to best support the network. Bulk market participation also has the potential to provide revenue for asset owners while ensuring the utility avoids negative grid impacts, and therefore sees no extra cost to their system from the asset's market participation. Capital costs are anticipated to decrease with the situational awareness that the solution affords.
Overall, by supporting the development of a solution for managing the growing number of DERs and by supporting the creation of new business models for the flexible grid of the future, the DEMOCRASI project has contributed to incentivising further adoption of distributed energy and clean resources.
It is worth noting that in 2022 Bracebridge's parent company Lakeland Holding was a recipient of the Electricity Distributors Association Innovation Excellence Award.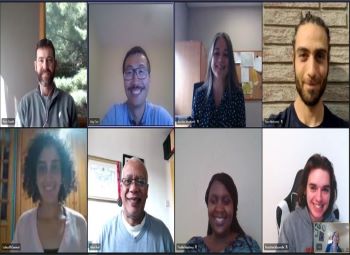 "The Power Forward Challenge provided the impetus for the DEMOCRASI team to come together and integrate two existing technologies – one from Ontario and one from the UK – into a unique market-adaptable solution, proving it on the distribution network and assets of the proponent." – The team at Bracebridge Generation