Choosing energy-efficient windows in four easy steps
You've sealed, caulked and weather-stripped your windows, but they're still no good. Choose the perfect windows for your home in four simple steps.
—
Windows are a key element of your home, especially when it comes to energy efficiency as they can be a significant source of energy loss. With countless styles and options available, choosing new windows doesn't have to be stressful. That's why we've created this easy-to-follow guide to help you choose the perfect windows for your home.
Look for the familiar ENERGY STAR® symbol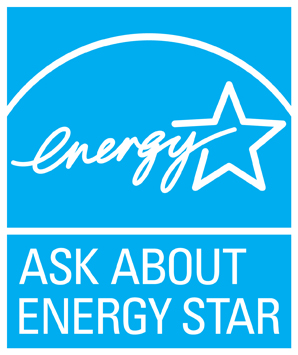 The little blue star will save you money! ENERGY STAR certified windows are about 20% more energy efficient than the average window, which means significant savings for you and your energy bills! Plus, windows that qualify for the ENERGY STAR Most Efficient designation are "the best of the best" and save up to 55% more energy than standard models. ENERGY STAR certified windows have special coatings (known as low emissivity coatings, or "low-e glass") and insulated frames and sashes. They also have special inert gases between the glass panes (rather than just air) making them even better insulated. All this leads to a more comfortable home!
Pro Tip: Before you purchase your ENERGY STAR certified windows, look for any rebates and incentives available in your area. Also make sure the product you're buying is on the ENERGY STAR searchable product list to ensure that it's a certified product.
Know the U-factor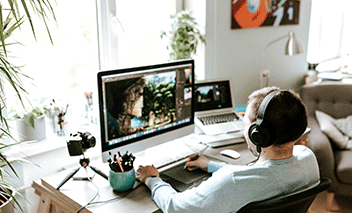 You might hear the term 'U-factor' used as you're searching for new energy-efficient windows. The U-factor is a number that tells you how well insulated a particular window is. The lower the U-factor, the more efficient the product – it means less heat or cold is transmitted through the window compared to those with a higher U-factor.
Consider where your windows are located
Things like sun and wind can easily affect a home's energy needs. Are you looking to replace a window on the sunny side of your house? Does this direct sun make the room hotter? If the answer is yes, you may want a window with a low Solar Heat Gain Coefficient (SHGC). Looking to replace a window on a windy side of your home? Maybe you want to get a window with a lower U-factor. Take into account unique, location-based needs before choosing new windows to help you save more energy.
Go with a pro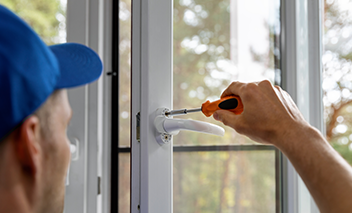 Hire a professional to install your windows. And do your research first! Make sure the installer is reputable. If possible, choose a company that is in the Window Wise certification program. This quality assurance program trains people to install windows and doors correctly. We recommend getting three quotes when possible.
Trained installers ensure your windows will perform their best. You can remind them that there should be plenty of low-expansion insulating foam around your newly installed windows. That way drafts won't negate all of the savings and comfort you expect to see.
Don't know if your windows even need replacing? Here are some signs to look for:
Your windows feel cold and drafty. In the winter you put plastic wrap on them or install exterior storm windows;
Condensation and even frost appears on the glass and frames as the weather grows colder;
Rooms facing south and west get very hot during the day but cool off rapidly at night;
The frames and sashes are warped and cracked and you can't open your windows anymore;
Your energy bills are getting higher…
Learn more and connect with us
Looking for more tips on energy efficiency? Follow ENERGY STAR Canada on Twitter, Facebook, Pinterest and LinkedIn to maximize your energy savings and get the latest on energy-efficient products.