Sample labels—windows, doors and skylights
Handy snapshot of your product

Every ENERGY STAR® certified window, door and skylight is required to leave the factory with a removable label that shows:
its certified performance ratings (U-factor, Energy Rating, etc.)
a description of the product (type, materials, glazing, etc.)
its certification information
Keep this label for future reference.
Every ENERGY STAR certified product is also to have an unobtrusive but easily accessible permanent label from the certification agency with, as a minimum, the name of the manufacturer, the standard to which the product was tested and a certification number.
A permanent mark either on the glass or on the spacer bar indicates that the manufacturer has passed the insulating glass durability test.
---
Sample ENERGY STAR label with the energy performance label and certification mark (CSA)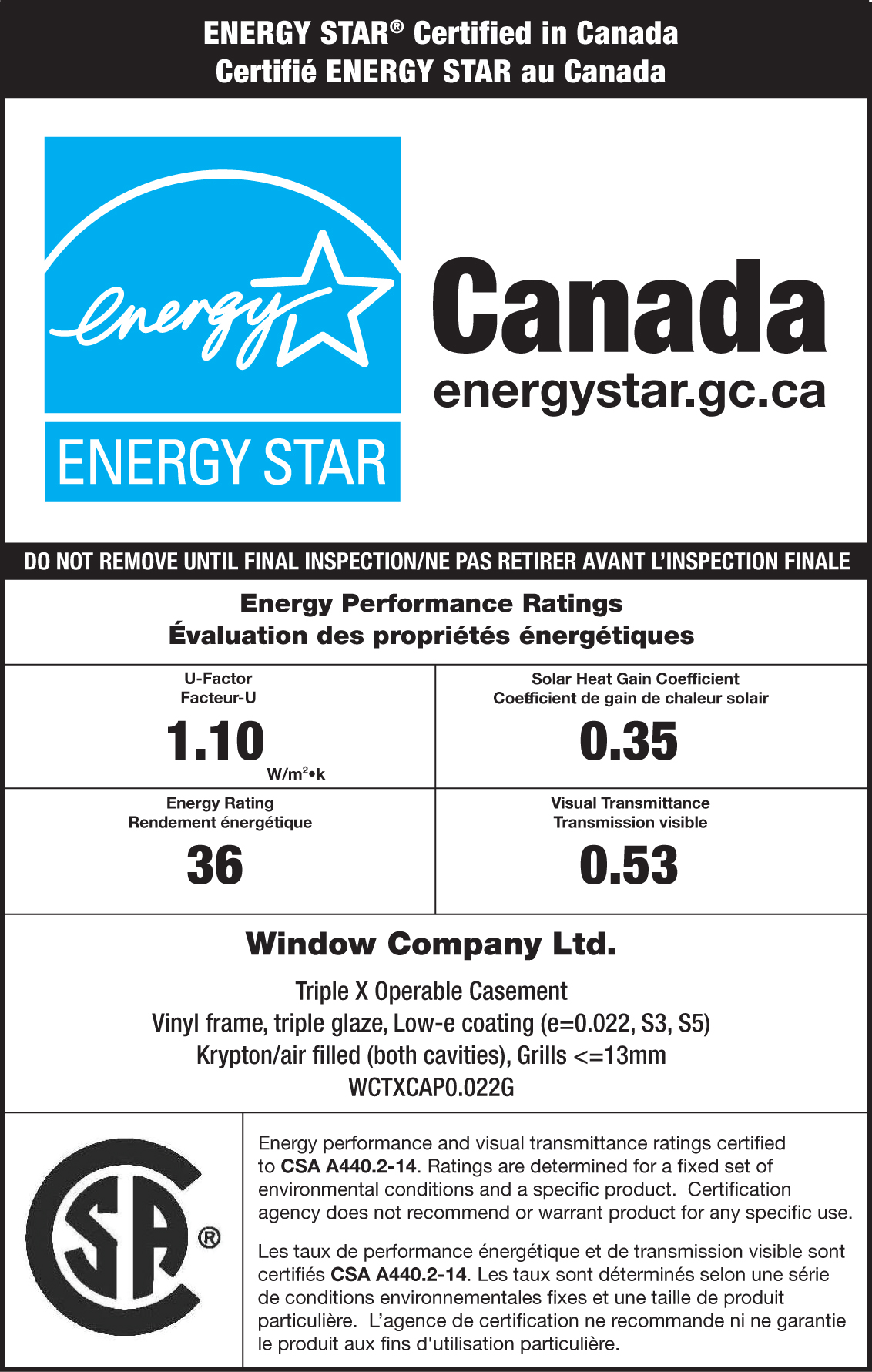 Sample ENERGY STAR label with the energy performance label and certification mark (Intertek)
Sample ENERGY STAR label with the energy performance label and certification mark (LabTesT)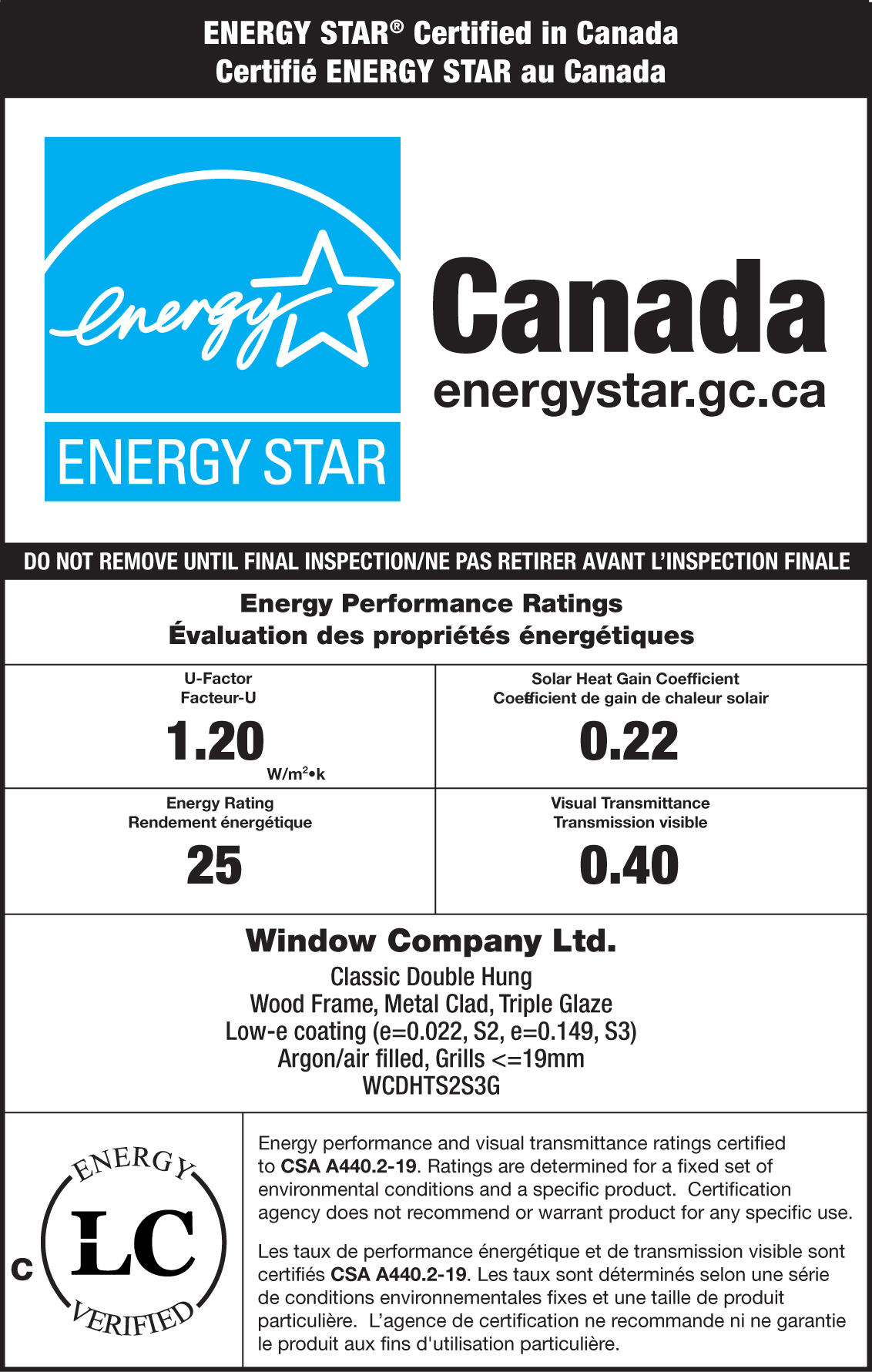 Sample ENERGY STAR label with the energy performance label and certification mark (QAI)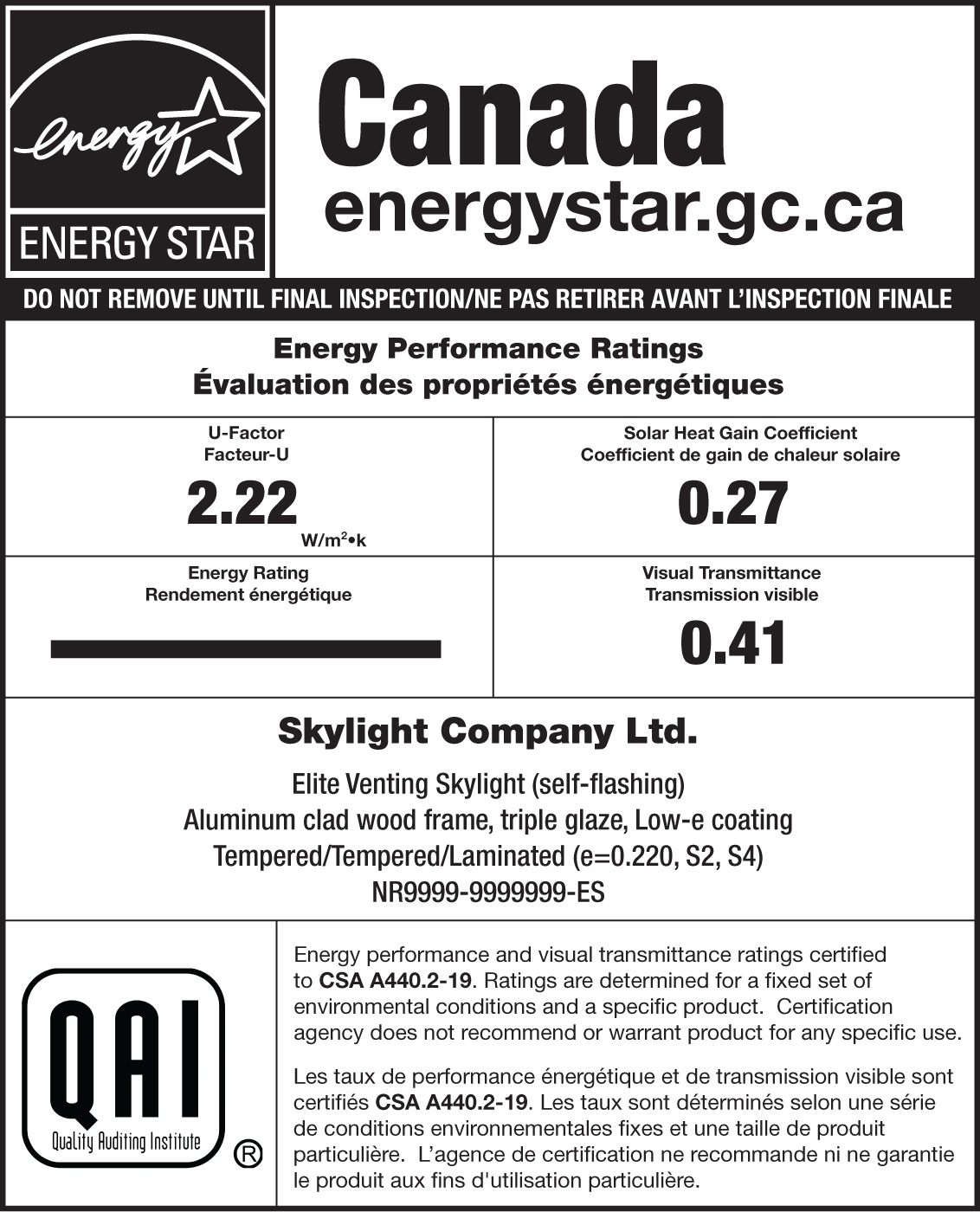 Sample ENERGY STAR label (Canada/U.S.A. map) with the energy performance label and certification mark (NFRC)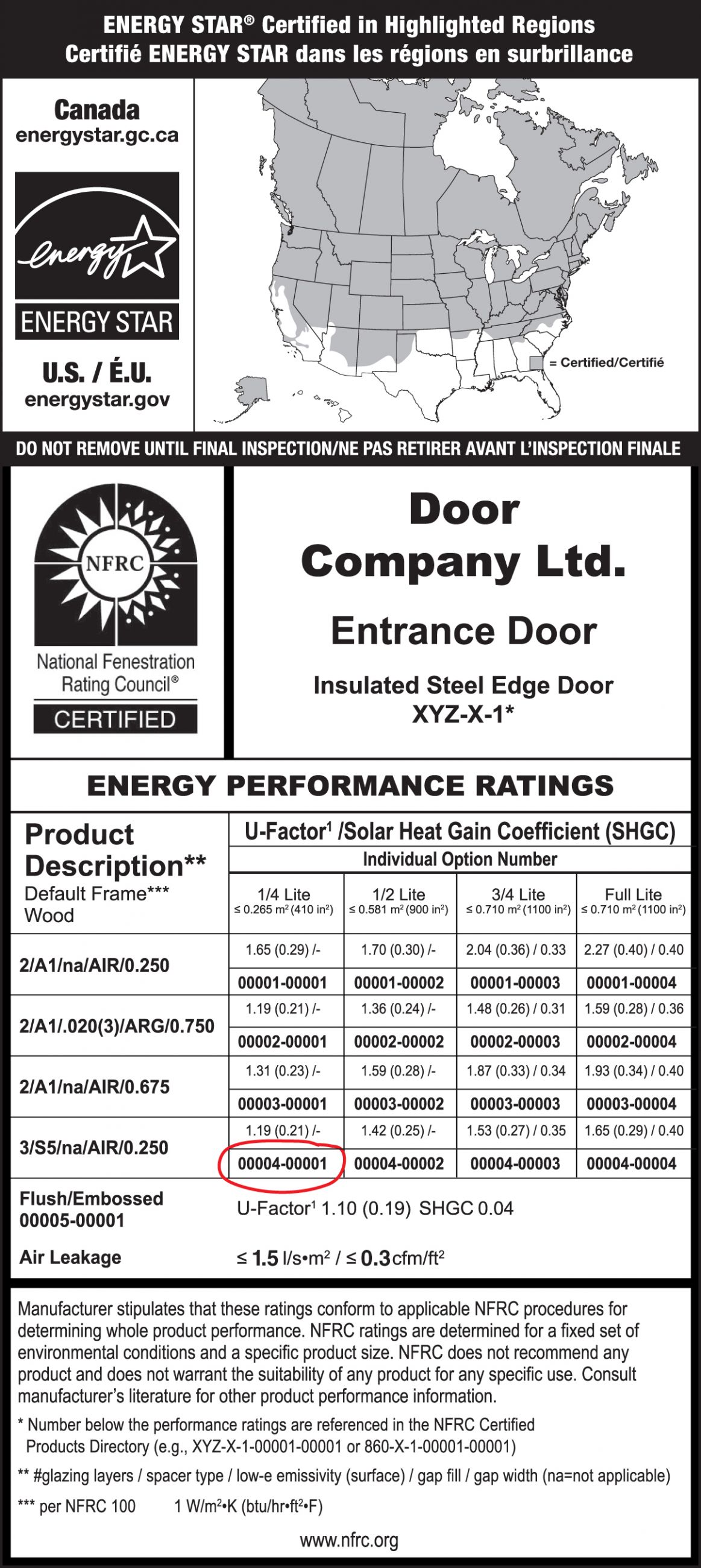 Sample ENERGY STAR label with the energy performance label and certification mark (NFRC)
---
The ENERGY STAR name and symbol are administered and promoted in Canada by Natural Resources Canada and are registered in Canada by the United States Environmental Protection Agency