Energy efficiency housing initiatives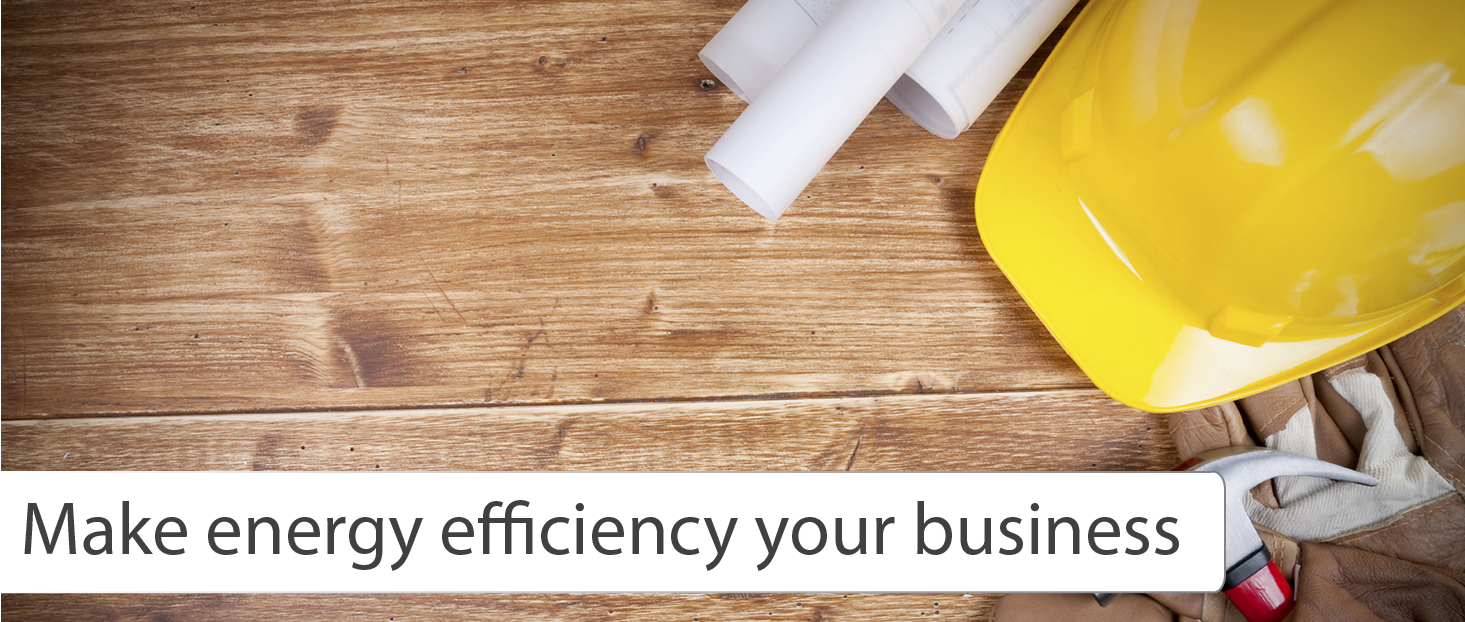 Contents
EnerGuide Rating System
ENERGY STAR for New Homes
R-2000 Homes
EnerGuide Rating System
Natural Resources Canada introduced the home energy rating system in 1998 to provide an unbiased, credible way to estimate how energy is used in a home and encourage measures to reduce energy use. The system became a standard across Canada, adopted by other jurisdictions and utilities as part of their own home energy programs. Since its introduction, it has been used to estimate the energy efficiency of more than 1 million homes.
The EnerGuide Rating System estimates the energy performance of a house and can be used for both existing homes and in the planning phase for new construction. It allows building professionals to provide consumers with information to help with their home purchase decisions and to choose the best renovations to maximize savings on their energy bills.
Energy advisors who work with licensed service organizations perform EnerGuide home evaluations that can help homeowners make informed decisions about most effective energy efficiency renovations that may save them the most on utility bills. Builders may work with energy advisors in the planning phase of construction and get their plans evaluated to determine the most cost-effective upgrades to increase energy efficiency of the home, resulting in savings for the homebuyers.
In 2011 and 2012, Natural Resources Canada held comprehensive consultations with more than 300 partners and industry representatives to develop recommendations for updating the EnerGuide Rating System. These stakeholders requested that the rating system, including the label, be updated to make it simpler for homeowners to understand, integrate new technologies, and be more reflective of actual energy use. Learn more about the process for updating the EnerGuide Rating System.
Become an EnerGuide Rating System Registered Builder
ENERGY STAR for New Homes
The international ENERGY STAR® program was developed by the U.S. Environmental Protection Agency (EPA) in 1992. The program was designed to encourage energy-efficient practices that help to reduce greenhouse gas emissions. By identifying and promoting energy-saving products, the initiative helps Canadians lower their energy bills as well as their impact on the environment.
The Office of Energy Efficiency (OEE) of Natural Resources Canada has promoted the international ENERGY STAR® symbol in Canada and monitored its use since 2001. The ENERGY STAR® symbol qualifies an increasingly wide range of products including major appliances, heating and cooling equipment, lighting equipment, office equipment, and home electronics. In 2005, energy-efficient new homes were added to the list of certified products in Canada.
In 2012, Natural Resources Canada published the ENERGY STAR® for New Homes Standard Version 12. Homes built to this Standard are on average 20% more energy-efficient than typical new homes.
Builders can meet the Standard by:
Building based on an energy performance target or a "Performance Path" - this involves energy modelling the home using NRCan's energy simulation software to confirm performance (or compliance). Through this path the builder may also acquire an EnerGuide label, in addition to the ENERGY STAR® for New Homes certified label and certificate, as proof of its energy performance.
Building based on a predetermined "Prescriptive Path" – this includes several builder option packages available to you based on provincial location. This option may be beneficial to tract builders who build numerous homes within a short time frame and want to build to the ENERGY STAR® Standard as part of their base model or offer their customers energy efficiency upgrade packages. Once the verification process is complete, the service organization issues an ENERGY STAR® for New Homes certified label and certificate for each home.
Become an ENERGY STAR® for New Homes Builder
R-2000 Homes
R-2000 is an industry-endorsed technical performance standard for energy efficiency, indoor air tightness quality, and environmental responsibility in new home construction.
In the 1970s, dramatic increases in the price of oil sent shock waves through the world economy and began the movement toward energy efficiency. In 1978, a group of visionaries from the Saskatchewan Research Council built the Saskatchewan Demonstration House in Saskatoon. This project demonstrated what could be achieved with their innovative design, modern technology, good building practices, and materials. The demonstration house incorporated passive solar features and additional insulation and air sealing.
In 1980, the federal government stimulated the rate of construction of energy-efficient houses by establishing the Super Energy Efficient Home (SEEH) Program. Under this program, Natural Resources Canada, then Energy and Mines and Resources Canada (EMR), provided builders with training and incentives starting in 1984 to construct what are now called R-2000 certified homes.
In 1982, the Government of Canada officially launched the R-2000 Program. From its outset the program was based on technical guidelines that exceeded building code requirements, a computer based energy analysis tool, a network of builders and service providers trained in energy-efficient building practices, and close collaboration with the home building industry.
The R-2000 Standard has heavily transformed energy performance of the new housing market since its introduction in 1982 and it has become the benchmark for energy-efficient new home building in Canada. R-2000 has paved the way for many innovative energy efficiency building techniques used today and created the market for technologies such as heat recovery ventilators and high efficiency furnaces and windows.
The stringent R-2000 Standard has been developed and updated over the years by NRCan in coordination with Canada's home building professionals and other key industry stakeholders. This close collaboration with the home building industry has been a distinguishing feature of the R-2000 labeling program.
In 2012, following a collaborative consulting process with the industry, Natural Resources Canada published the updated R-2000 Standard.
R-2000 Homes Features:
Homes built to the Standard are on average 50% more energy-efficient than typical new homes.
R-2000 homes have clean air features that go beyond those required by building codes. Every R-2000 home builder must choose from a "pick list" of options for indoor air quality and environmental features. Indoor-air-quality features can include items such as hardwood flooring, low-emission cabinetry, low-emission (low volatile organic compound [VOC]) paints, and non-solvent-based adhesives and finishes.
A whole-house mechanical ventilation system is also professionally installed in every R-2000 home.
Additional features that contribute to environmental stewardship include materials made with recycled content, energy savings devices, and water conservation measures.