EnerGuide Labelling Instructions and Labelling Scales for Appliances and Room Air Conditioners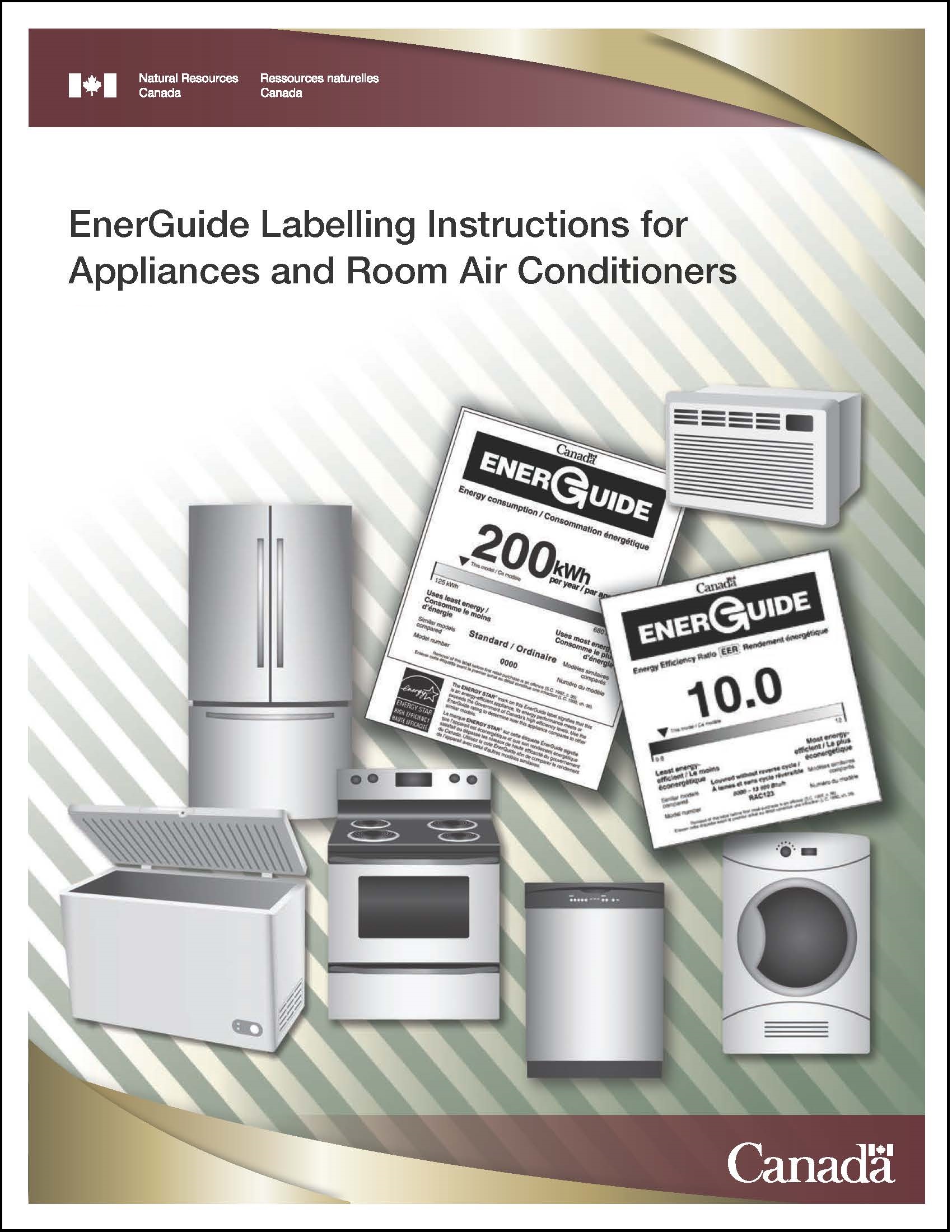 EnerGuide Labelling Instructions
This guide provides information dealers need to properly label prescribed products. For additional information on labelling policies and practices, test standards or other regulatory requirements, a list of contacts and links are provided in the Contacts and Web links section.
Request a copy of the EnerGuide Labelling Instructions for Appliances and Room Air Conditioners.
EnerGuide Labelling Scales
The scale on the EnerGuide label illustrates the range of energy consumption ratings for all products of the same type and class sold in Canada for appliances and room air-conditioners. Dealers are required to print a pointer on the scale to situate the product being labelled against others on the market. Natural Resources Canada (NRCan) publishes new labelling scales, as changes occur in the ratings for the most and least energy-efficient products manufactured for sale in Canada.