Information for Use with Tools
Adaptation decision-support tools may require the use of information about local climate and climate change impacts. The following links are provided to assist tool users in finding appropriate information and learning about the adaptation issue.
These resources were developed with the support of the Climate Change Impacts and Adaptation Division (CCIAD), NRCan. They are made available here in the language of the author, and do not constitute an endorsement of content or recommendations.
Training Products
Training products guide decision makers and practitioners in developing adaptation policy and measures.
---
(PDF, 1.13 MB, 16 pages) (2012)

This guide was developed by the Okanagan Basin Water Board to help organizations raise awareness about available resources, and as a "how-to" for designing training workshops on climate change adaptation tools. The guide presents a six phase planning process and a checklist for workshop coordinators.
---
(Web-Based eLearning Course) (2013)

These training modules, created by York University and the Toronto and Region Conservation Authority, inform about the effects of climate change on watershed hydrology. The program mirrors the content of the Guide for Assessment of Hydrologic Effects of Climate Change in Ontario. Users create a log-in to access the eLearning course and related video recorded training sessions.
Climate Information
Most tools will deliver useful analysis with relatively simple climate information.
Seventeen regional climate information packages are available for use with many of the Tools identified on this Website:
For those who wish to do more in-depth analysis of past climate and future climate scenarios, there are several sources of this information in Canada:
National Assessment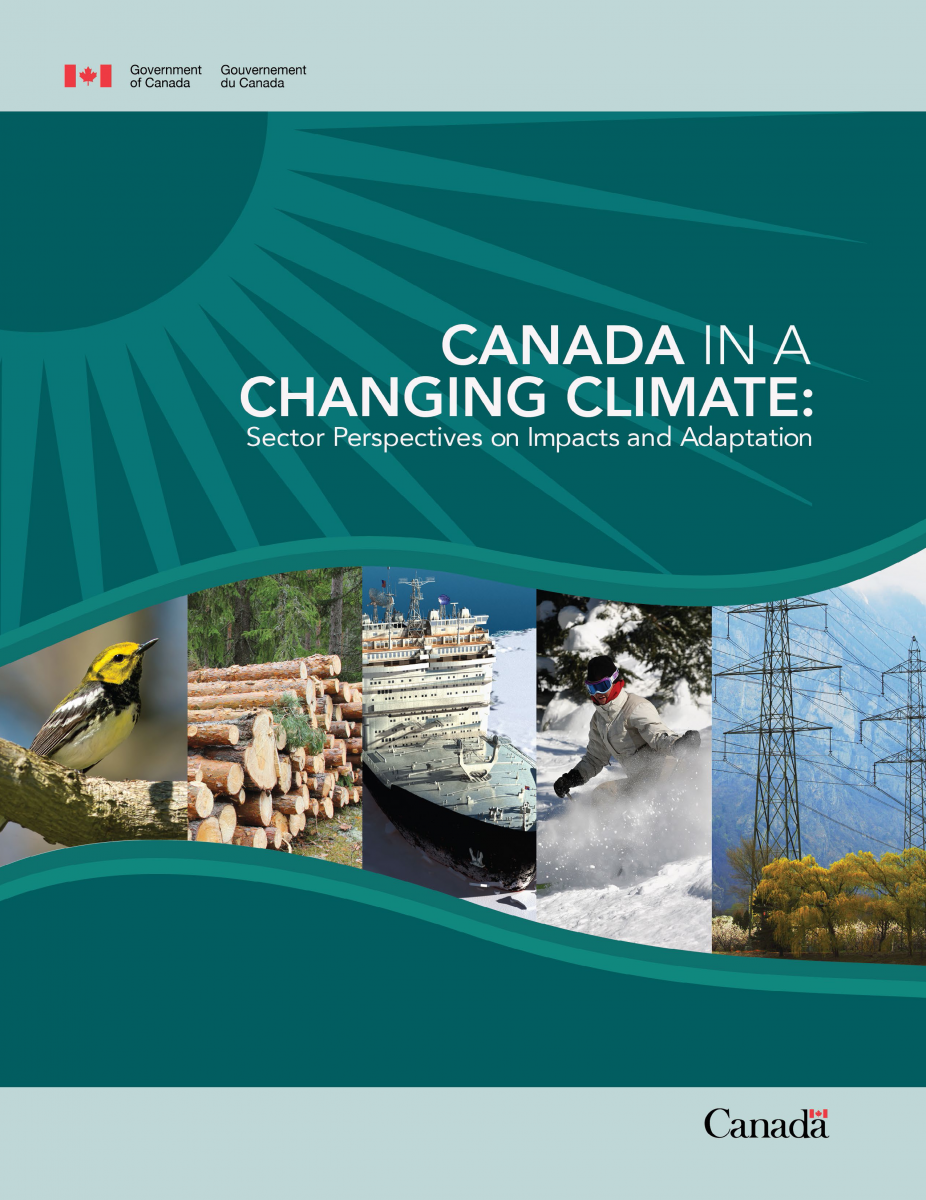 Canada in a Changing Climate: Sector Perspectives on Impacts and Adaptation is an update to the 2008 report, From Impacts to Adaptation: Canada in a Changing Climate. The report assesses literature published since 2007 on climate change impacts, adaptation and vulnerability in Canada. It includes chapters on natural resources, food production, industry, biodiversity and protected areas, human health, and water and transportation infrastructure.