Front End Engineering and Design Study (FEED) of the Kwadacha Community Energy Project
Lead Proponent: BC Bioenergy Network
Location: Fort Ware, Northern British Columbia
ecoEII Contribution: $ 317,813
Project Total: $ 635,625
Project Background: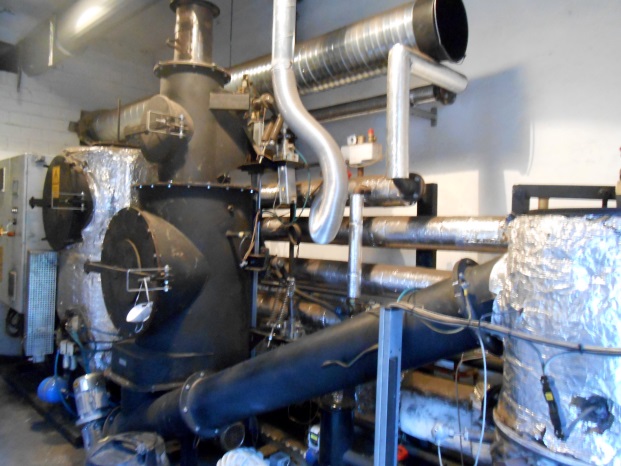 Fort Ware is home to the Kwadacha Nation, and is located approximately 570 km north of Prince George in British Columbia. The village lies at the confluence of the Fox, Kwadacha, and Finlay rivers in the Rocky Mountain Trench and has a population of approximately 350. Fort Ware is one of over sixty First Nations communities in British Columbia that is neither on BC Hydro's electricity grid nor on Fortis BC's natural gas pipeline. The community is powered by a diesel generator owned and operated by B.C. Hydro. The generator burns over 750 thousand litres of diesel per year to generate power for the village. Some buildings are heated with electric baseboards, and others are heated with propane (130 thousand litres per year). Diesel and propane is transported for upwards of 10 hours by logging road from Prince George.
BC Bioenergy Network, in partnership with the Kwadacha Nation created the Kwadacha Community Energy Project to help the village transition from imported diesel and propane, to local biomass for its heat and power needs. EcoEII awarded $317,813 towards a Front End Engineering and Design (FEED) study for the project.
Results:
A combined heat a power plant (CHP) was proposed for the community of Fort Ware. The CHP plant would consist of two Spanner gasifier and CHP units that would provide 45 kW of electrical power and 90kW of thermal power each, as well as, district energy pumps, storage tanks and distribution piping which would connect the energy plant to community buildings. The Spanner CHP system uses wood cogeneration technology, whereby wood chips are used to generate syngas that is then combusted in an engine coupled to a generator to produce electricity. Thermal energy is extracted from the engine cooling system and exhaust. The system selected has lower emissions than systems that simply burn wood. Particulate emissions are expected to be at or below permitted provincial limits.
The CHP plant would be located in the village, at the former (recently vacated) BC Hydro generator building site. A new structure, to be built adjacent to the generator, will house the Spanner gasifier and wood chip supply. Feedstock will be from wood harvested off-reserve from a number of licenced sources including the Kwadacha First Nation's woodlot licence. One to three years' supply of logs will be stored outside, under tarp cover to allow for wood seasoning prior to final drying of chips inside the new structure.
Analysis was performed to determine whether the village store or school or both buildings should serve as a heat load for the new system. Heating profiles were compiled for both building and it was decided that the school alone should be connected to the CHP system. Future thermal capacity expansion would be possible with additional gasifiers.
Benefits to Canada:
Kwadacha Community Energy Project, if realized, will serve as an important model for other remote First Nations communities in Canada, in their efforts to switch to sustainable, local energy generation. If successful, the project is expected to bring economic benefits to the community via new jobs, revenues from sales of electricity to BC Hydro, and will help keep money in the community, for the community.
Next Steps:
A thorough evaluation of the infrastructure, technology issues, timelines and costs all pertaining to the installation, commissioning and operation of a woody biomass-fuelled CHP system for Fort Ware was completed. The feasibility of installing such a CHP in Fort Ware was validated. Negotiations with BC Hydro to develop an energy purchase agreement are currently underway.