New High-Resolution Digital Elevation Model and building footprints derived from LiDAR data available on Open Maps !
November 9, 2021
Natural Resources Canada (NRCan) is pleased to announce the release of a range of new LiDAR-derived data on Open Maps – with data from numerous government organizations across the country.
More than 100,000 km2 of new High Resolution Digital Elevation Models (HRDEM) have been added to the HRDEM and HRDEM Mosaic products. New data are located in the provinces of British Columbia, Manitoba, Ontario, Quebec, Prince Edward Island, and the Northwest Territories. The total coverage of LiDAR-derived HRDEM and HRDEM Mosaic data is now nearly 600,000 km2 and covers 84 of the 100 largest Canadian cities!
In addition, a new visualization tool for the HRDEM Mosaic product is now available and provides quick and easy access to the HRDEM Mosaic and all of its derived products. A new and efficient way to view the most accurate elevation data in the country!
For more information on the HRDEM product, consult the product specifications or the download procedure. The HRDEM Mosaic product specifications are available here.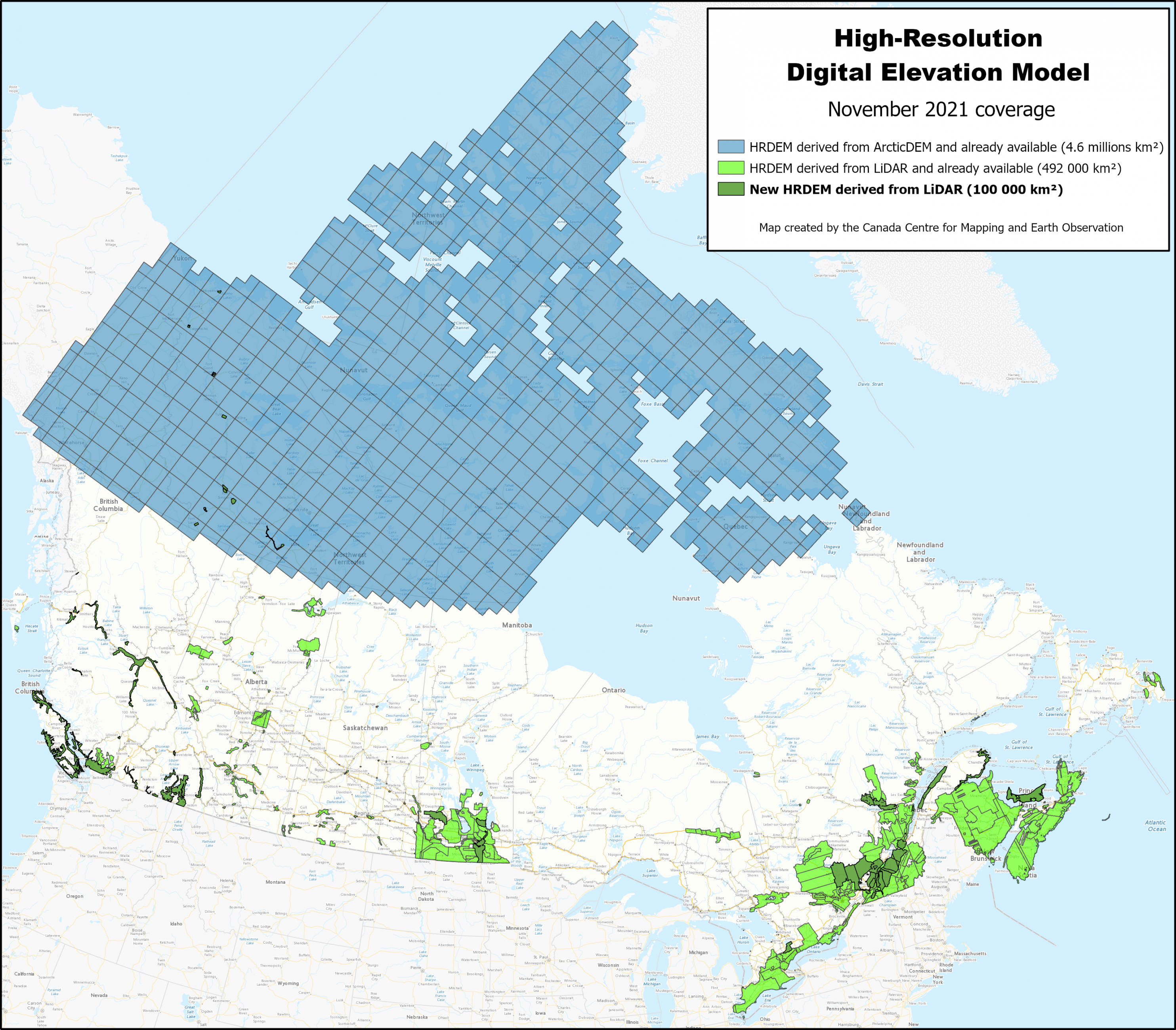 Automatically Extracted Buildings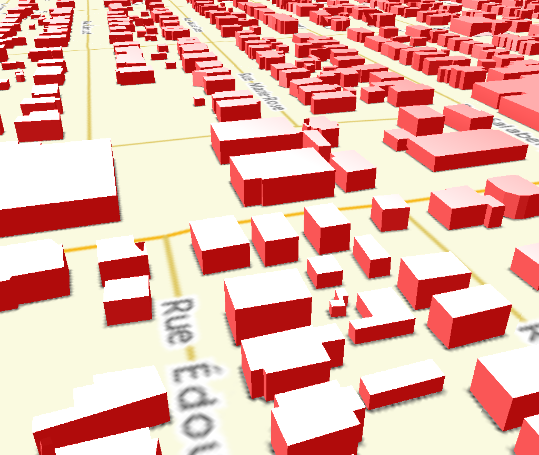 More than 1 million new building footprints have also been integrated into the Automatically Extracted Buildings product. These footprints are automatically extracted from building classifications in the LiDAR data. They contain information such as elevation and minimum and maximum building heights. The data is available either by download or through a Web Map Service.
The additions are located in the provinces of Manitoba, Ontario, Quebec, Nova Scotia and Newfoundland and Labrador.
All of this highly detailed 3D information provides essential foundational geospatial data for many government projects and priorities, such as flood mapping, forest inventories, climate change monitoring, and urban management.
About the National Elevation Data Strategy
The National Elevation Data Strategy aims to increase high-resolution elevation data coverage for Canada and improve product accessibility. Collaboration with various partners is a key factor in the success of the Strategy, both to release existing data and to acquire new LiDAR data across the country. The HRDEM and HRDEM Mosaic products are part of the CanElevation Series created in support of the National Elevation Data Strategy.