Survey Capacity Development Program
A strong, reliable land survey system is one of the key pillars to support an effective land management system. Indigenous communities may identify a need to enhance their existing knowledge and skills in certain land management-related activities as they reclaim their inherent right to govern their lands and resources through the Framework Agreement on First Nation Land Management.
In support of the Surveyor General Branch's (SGB) actions toward reconciliation, a Survey Capacity Development Program has been established, with three main goals and associated elements.
Goals

Foster collaboration, relationship building and knowledge sharing between a community, the SGB and local land surveyors



Provide training opportunities that align with the individual needs of a community, through the selection of their own learning path, method, timeframe, and overall goals

Increase knowledge of how the Canada Lands Surveys System (CLSS) can be used to further support land management activities


---
Details of the goals
Knowledge-sharing sessions are the key focus of this program. These sessions encourage discussions on traditional use and occupation of the lands and how existing or future surveys may impact them, various ways boundaries are defined (traditional and current), and future survey-related considerations, etc.

Other activities may include:

discussing the role of a Canada Lands Surveyor, including educational and accreditation requirements, and potential career opportunities.
exploring various aspects of land surveying by demonstrating the fundamentals of legal surveys and practical surveying techniques and methodologies used by land surveyors.
identifying potential areas where land survey related activities may require collaboration between various community departments.
examining the survey process, including the various roles, responsibilities and potential parties involved.

Individual training needs for a community will be designed to enable:

flexibility to customize training topics to cater to the needs and interests of a community;
flexibility for in-community training and timelines;
opportunity for a community to determine the various session participants.

A community can identify individual or overall aspects of the CLSS in which gaining further experience may be valuable, such as:

researching and interpreting land records and survey plans;
examining how the survey system and registry systems are interrelated;
identifying which survey plans and land descriptions can be used to support a transaction to be registered in the land registry.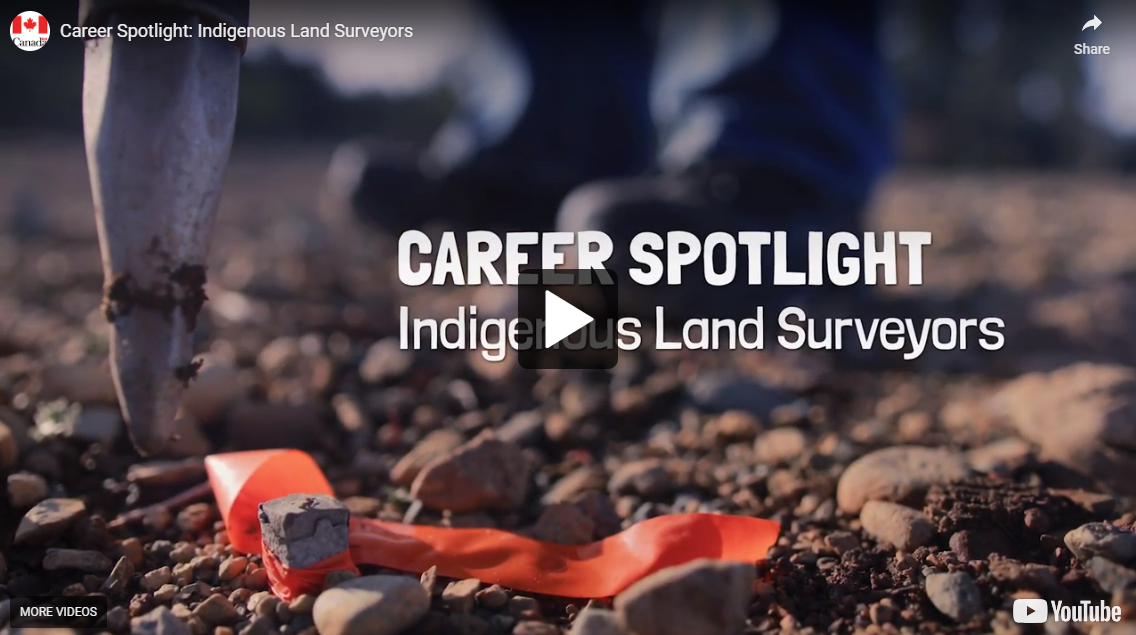 How do you become a land surveyor?
Duration
The duration of the program can vary for each participating community. As the discussions from the knowledge sharing session evolve, a community may identify key areas they want the program to focus on. The subject matter of those key areas will assist in determining the total number and length of sessions to be provided. Typically, the length of a session can range from one to three days.
Potential participants from the community
Surveying and geomatics are growing fields that can provide valuable career opportunities for any youth or community members who may be interested. A community will select the participants attending each session. As the topic of each session changes, the community may choose to invite different participants.
Over the course of the program, potential participants may include:
Lands department staff

Lands manager
Administrative
GIS technicians

Land Code committee members
Housing department employees
Economic development employees
Public works employees
Chief and Council
Students interested in learning about surveying and gaining introductory field skills
Any member with an interest in learning about land surveying
Opportunities for the Survey Capacity Development Program are available in every region across Canada. If you have any questions or would like additional information about the program or the application process, please contact: surveycapacity-capacitesarpentage@nrcan-rncan.gc.ca.