Pilot-Scale Casting: High-Pressure Die Casting and Vacuum Induction Melting
Contact Us
Dr. Delin Li
Innovative Casting Functional Group Leader,
Research Scientist
Telephone: 905-645-0778
Email: Delin.Li@canada.ca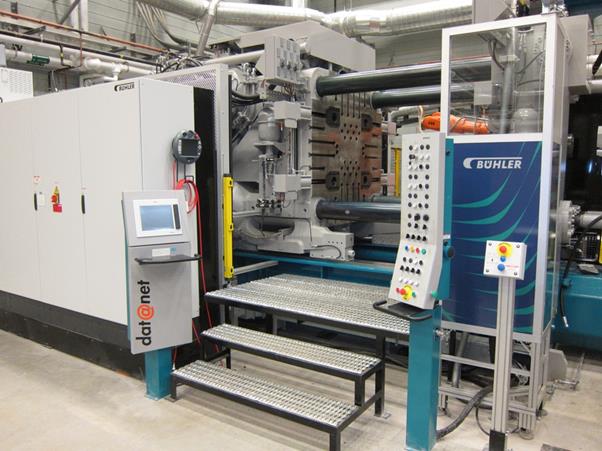 High-pressure die casting is one of the most economical manufacturing processes for non-ferrous components used in many applications, including transportation. CanmetMATERIALS' 1200-ton Buhler Carat die caster is a state-of-the-art production cell with automatic die spray and part removal systems. The production cell also has a furnace and melt delivery system that can process 1000 kilograms of aluminum or magnesium alloy. The facility is used to develop processes and compare various alloy systems for their performance.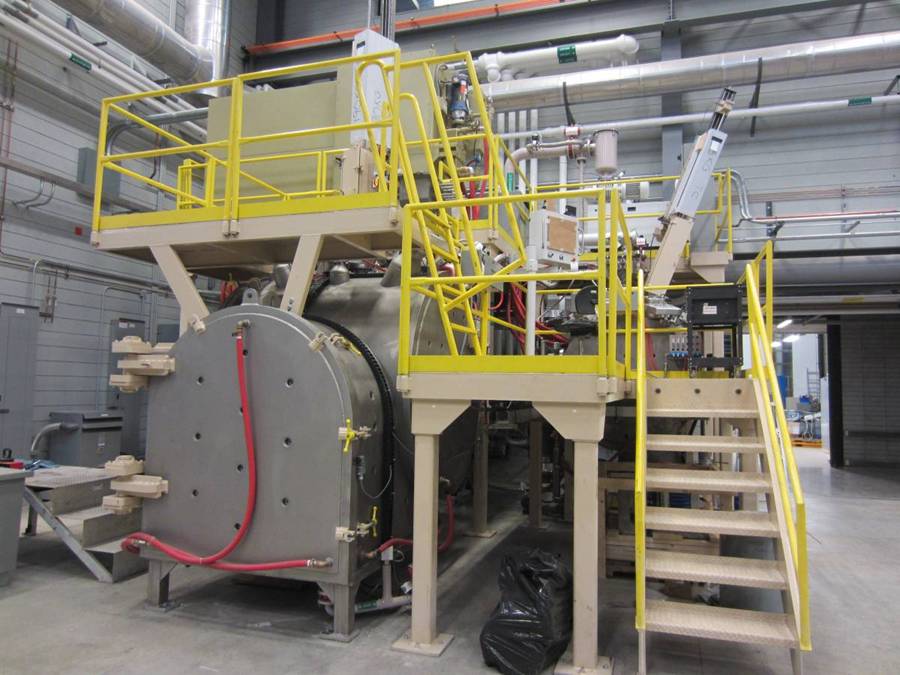 CanmetMATERIALS' vacuum induction furnace is capable of melting up to 200 kilograms of steel to cast ingots for further processing. The two chambers of the furnace can be operated under vacuum or controlled atmospheres to obtain desired compositions. The larger chamber is mainly for steel melting, while the smaller chamber can be used to process steel or 12 kilograms of titanium- or nickel-based alloys and cast them using centrifugal or investment casting processes.
Details on CanmetMATERIALS' overall casting capabilities can be found under Casting.