Pilot-Scale Rolling Mill
Contact Us
Mark Kozdras
Advanced Materials Processing Functional Group Leader,
Program Manager, Materials for Transportation, Buildings and Industry
Telephone: 905-645-0695
Email: Mark.Kozdras@canada.ca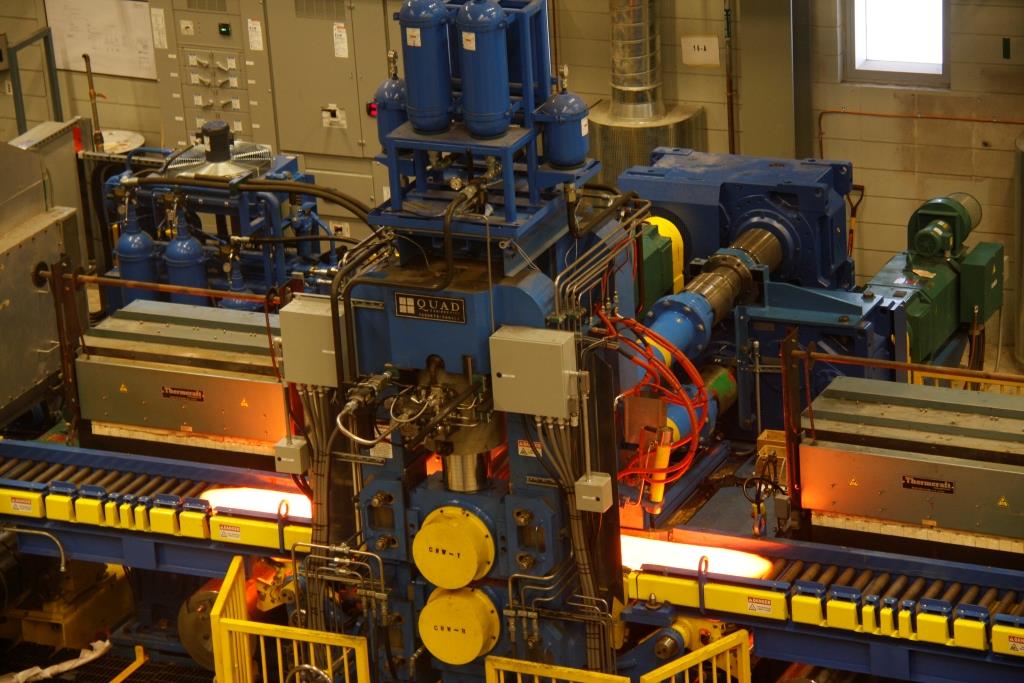 Manufacturing relies heavily on flat-rolled products such as sheets, plates and strips. Applications span from big assemblies, such as ships, buildings and automobiles, to small goods, such as satellite discs, cookware and beverage cans. CanmetMATERIALS' pilot-scale rolling mill mimics the processing of flat metallic products from primary cast slabs or ingots through consecutive reductions of thickness at proper forming temperatures. This pilot-scale simulation supports material operations and production in Canada to optimize processing conditions for advanced steel, aluminum, titanium and magnesium grades for the transportation, pipeline, aerospace, defence and energy production sectors. With its unique features, the mill draws innovation projects into Canada to support the future role of Canadian steel and metals producers and to promote employment and growth.
CanmetMATERIALS' pilot-scale rolling mill is a single stand reverse mill that can be configured in 2-high for hot rolling and 4-high for cold rolling under tension. It is driven by two 300 horsepower motors applying a maximum load of 500 tons. The mill accepts feedstock of up to 270 kilograms with up to 275 millimetre initial thickness and maximum width of 350 millimetres. The mill is equipped with an online accelerated cooling system to simulate complex microstructure of advanced steels.
Details on CanmetMATERIALS' overall metal forming capabilities can be found under Metal Forming.