Level-up your entertainment system with ENERGY STAR
Home electronics have become a significant part of our lives and account for a growing amount of electricity used. Thankfully, ENERGY STAR certified electronics have special power-saving features to help you reduce your energy consumption.
—
From family movie nights, to sporting events, Saturday morning cartoons and more, our entertainment systems play a key role in creating joyful memories with family and friends. But have you ever noticed, the more time you spend enjoying these moments, the more energy you use? Equip your home with the most energy-efficient entertainment products so you can live in the moment without worrying about your energy bill.
Televisions (TVs)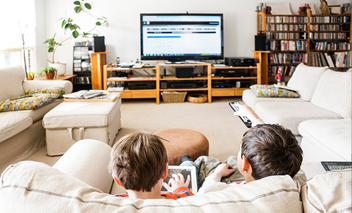 Choose an ENERGY STAR® certified TV as the heart of your home's entertainment system. Certified models save up to 25% more energy than standard TVs and have special features like high dynamic range (HDR) for brighter highlights and contrast, ultra-high definition (UHD, also known as 4K) and automatic brightness control. You can enjoy the popcorn and energy savings all at once!
Pro Tip: Smart TVs really are the smarter choice. If you're in the market for a new TV, choose an ENERGY STAR certified smart TV to maximize energy savings.
Digital media players
These days, many Canadians choose to stream their entertainment online, which means it's important to have an efficient streaming device. ENERGY STAR certified digital media players use 45% less energy to stream content compared to standard models. They're the most efficient way to stream content to your TV, in fact, they use 4 times less energy than a traditional set-top box and 15 times less energy than a game console! Certified digital media players are inexpensive, easy to use, and quick to install.
Sound systems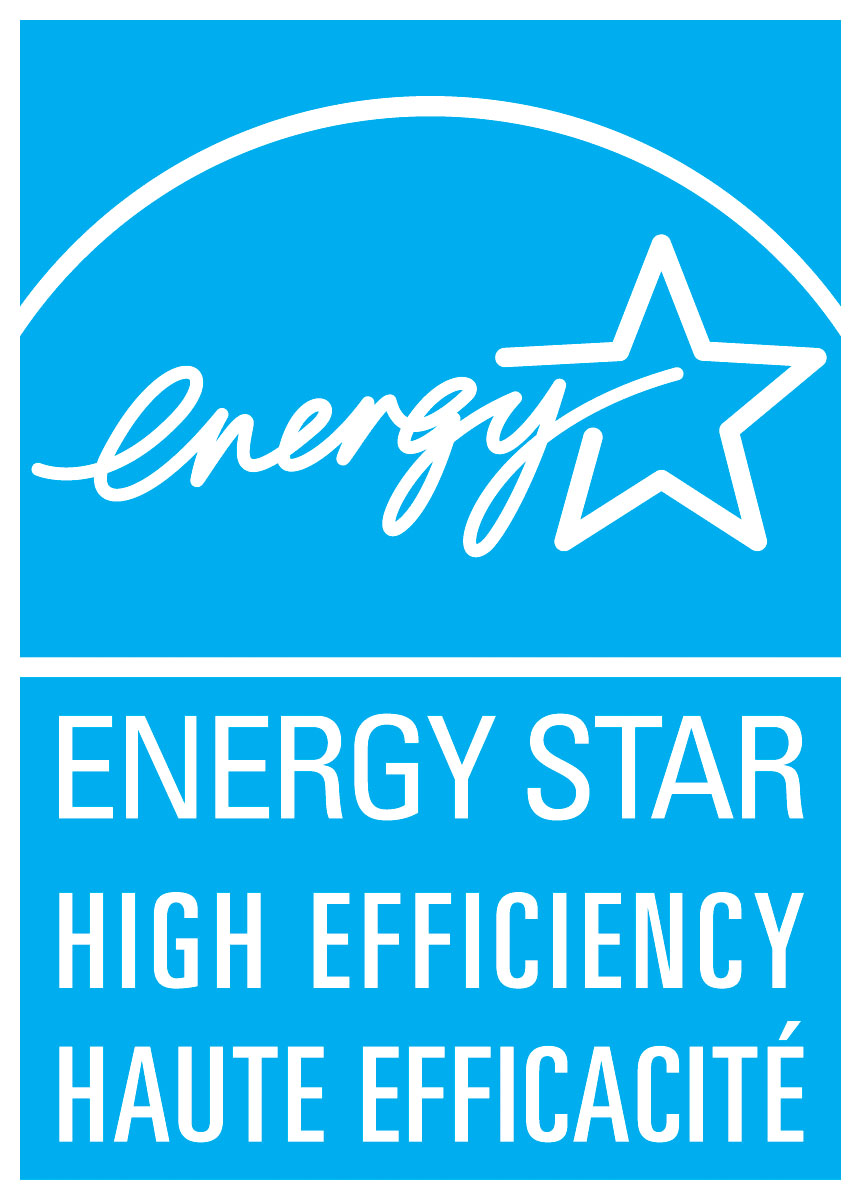 ENERGY STAR certified audio products can use up to 70% less energy, on average, compared to standard models. Many certified models feature Bluetooth wireless technology, making it easy to stream music from tablets, computers or phones. Sound bars and home theatre systems include wireless technology that makes it easy to set up a surround sound system yourself. ENERGY STAR certifies a wide range of audio equipment suitable for any space, including:
Audio amplifiers,
Home-Theatre-in-a-Box-Systems,
MP3 speaker docks,
Sound bars,
Wireless speakers,
And much more!
Tablets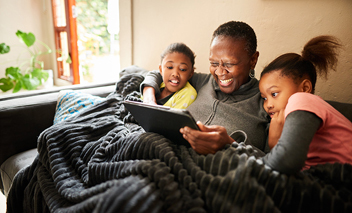 Compared to desktop computers or laptops, tablets are the most energy-efficient choice for browsing the internet or streaming content. In fact, streaming content on a tablet uses 10 times less energy than with a game console, 7 times less power than with a television and 6 times less energy than with a desktop computer and monitor. Make ENERGY STAR certified tablets your go-to choice for streaming content to maximize energy savings and reduce your carbon footprint.
Learn more and connect with us
Looking for more tips on energy efficiency? Follow ENERGY STAR Canada on Twitter, Facebook, Pinterest and LinkedIn to maximize your energy savings and get the latest on energy-efficient products.