LEEP Events
LEEP events bring industry together to hear local experts and manufacturers respond to challenges set by leading builders or renovators in their region. Local Home Building Associations are delivery partners for all forums. Detailed agendas and registration information are available on their websites.
Typical participants include: builders, renovators, mechanical contractors, building officials, architects, engineers, designers, and construction trades students. If you are interested in receiving notifications on upcoming LEEP events, please send an email to: nrcan.leep.rncan@canada.ca.
Upcoming LEEP Events
Most LEEP events run during the winter in order to maximize local construction industry participation. The LEEP team is currently developing this winter's schedule. Here are some of the events currently being planned:
British Columbia (BC) LEEP Renovation Forums
LEEP for Renovations is an industry-driven initiative designed to reduce renovation time and risk in identifying, refining, and selecting innovations that can significantly improve the energy performance of single and multi-unit housing. In collaboration with BC Housing, online forums will be held in three BC cities this winter, followed by four more cities the next winter. The forums will bring together regional building owners, architects, engineers, renovation contractors, and building officials. Together they will review and discuss: 1) local issues and opportunities, 2) the challenges set by the BC renovation industry, and 3) local expert and manufacturer case study presentations developed to respond to these challenges.
LEEP Gas Mechanicals Workshops
Focused on new townhomes and singles, these workshops help contractors quickly obtain builder buy-in for incremental changes that improve the distribution, comfort and efficiency of their mechanical systems. Participants will walk through the mechanical design for a case study home that incorporates the more popular builder design choices from their use of the Master Planning & Decision Guide for Natural Gas Mechanical Systems and the associated tool. Starting this winter, the workshops will run in 16 markets, four each in British Columbia, Alberta, Saskatchewan, and Ontario. Workshops will be run in collaboration with the Canadian Gas Association, FortisBC, ATCO, SaskEnergy, and Enbridge.
Past LEEP Events
LEEP Technology Forums
These are events where experts and manufacturers respond to challenges set by regional builders as they reach towards Net Zero and Net Zero Ready Construction.
Atlantic Canada 2020 – St John's, NL (February 17), Halifax, NS (February 19), Fredericton, NB (February 21)
British Columbia 2020 – Burnaby (January 16 & 17), Prince George (January 20 & 21), Kamloops (January 23 & 24), Victoria (January 27 & 28), Nanaimo (January 29 & 30), Abbotsford (February 3 & 4)
British Columbia 2018 – Surrey (October 15-16), Victoria (October 17-18), Nanaimo (October 19)
British Columbia 2016 – Prince George (November 14 & 15), Kelowna (November 16 & 17)
Earlier Deliveries – Vancouver, Ottawa, Winnipeg, Hamilton-Niagara, Sudbury, Toronto, London
BC Housing partnered with Natural Resources Canada and regionally with BC Hydro, FortisBC, the City of Vancouver, and the City of New Westminster to bring LEEP to British Columbia.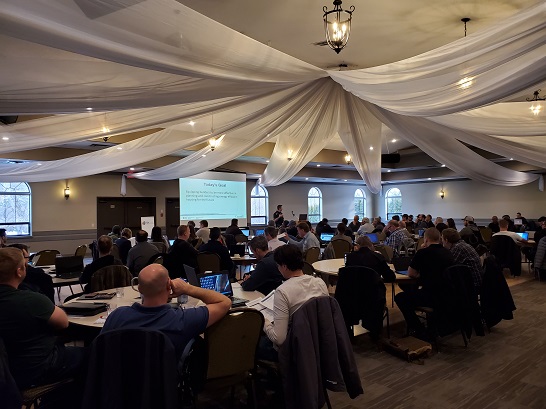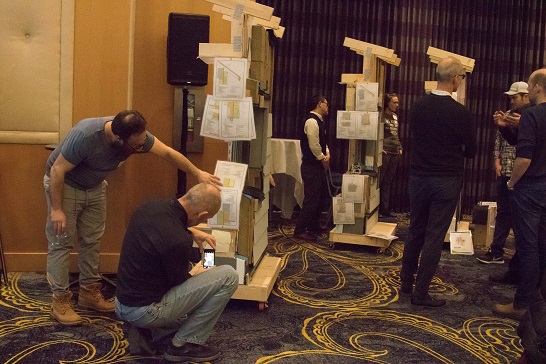 LEEP Costing Workshops
Events where industry assesses the cost effectiveness of higher performance housing using their own costs on case study homes and defines the technology pathways of most interest.
Atlantic Canada

– November 2019 to January 2020 – St. John's, Charlottetown, Moncton, Fredericton, Saint John, and Halifax
British Columbia – Costing workshops built into 2020 LEEP Technology Forum series
LEEP Innovation Exchanges
Events where builders share their high-performance home field trial experiences where they deployed the technologies they selected through the LEEP process.
British Columbia 2018

– Prince George (June 12), Kelowna (June 14), Vancouver (June 15)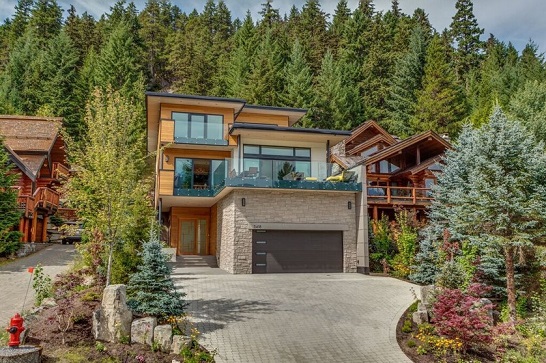 LEEP for Renovators Technology Forums
Events where experts and manufacturers respond to challenges set by a group of regional renovators as they reach towards deep energy retrofits.
Ontario 2018 – London (November 14 and 27)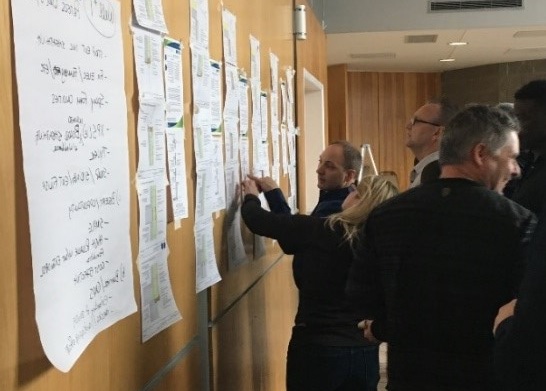 LEEP Gas Mechanicals Forums
Events focused on efficiently meeting comfort needs in the new housing market.
Saskatchewan and Ontario 2019 – Saskatoon (February 5), Regina (February 7), Ottawa (April 24)
Alberta and Ontario 2018 – Hamilton (January 31), Edmonton (February 28), Calgary (March 15), Toronto (November 15)
Ontario 2017 – London (December 12)
The Canadian Gas Association partnered with Natural Resources Canada and five member utilities to support the delivery of these Forums.