Question 8
Which satellite image (A, B, C or D) corresponds to the oblique airphoto?
It is very different to observe the Earth's surface from directly above or from an oblique angle. This difference is made even stranger when the two views are at substantially different scales. Try to wrap your mind around this difference by matching small-scale vertical satellite images to large-scale oblique airphotos.
Note: The red arrow in the satellite image shows the location and direction that the airphoto was taken.
Airphoto 1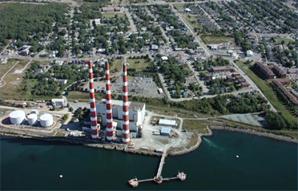 Satellite Images
Hint for Scene 1
Don't let the three striped smokestacks distract you. From the satellite's vantage point directly above, they are inconsequential. Look for the shoreline features, such as the unusually-shaped pier.
Airphoto 2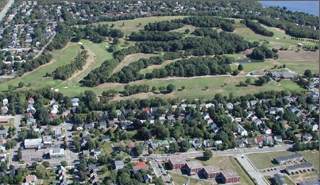 Satellite Images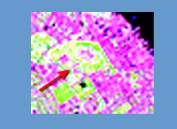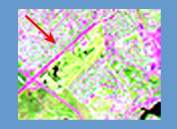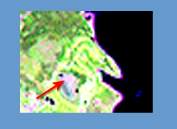 Hint for Scene 2
The golf course fairways make for unique shapes but also consider the adjoining street structure and nearby surface water.
Airphoto 3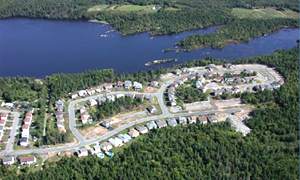 Satellite Images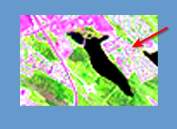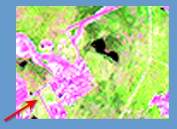 Hint for Scene 3
You have streets, forest and lakes combining to make unique shapes in this image.
Image Information
Halifax harbour and vicinity, Nova Scotia
LANDSAT TM and airphoto