Question 3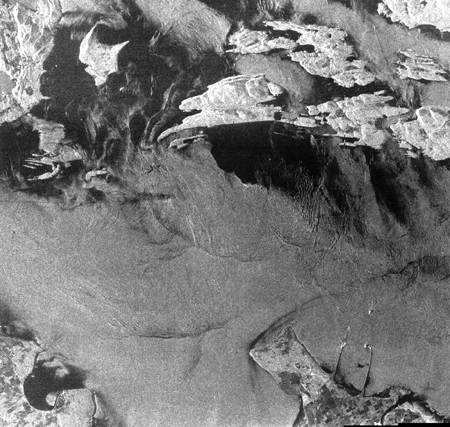 Question
The areas of water in this image are mostly a speckled grey tone, but with large sections of black. These black areas are:
Oil slicks on the water surface.
Shadows from the hills on the islands.
Wind sheltering by the land areas.
Choose A,B or C
Did You Know?
SEASAT was launched on June 26, 1978. A massive short circuit in the satellite electrical system on October 10, 1978 ended the mission. During its lifetime, fourteen Earth orbits were completed each day at an altitude of 800 km. Data was received at the CCRS receiving stations from July 9, 1978 to October 9, 1978.
Image Information
Strait of Georgia, SEASAT / SAR