Answer to question 1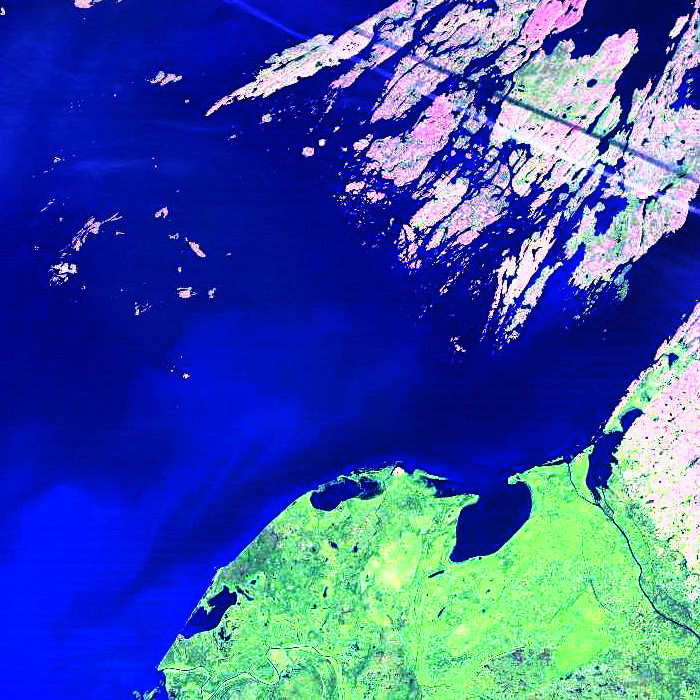 This Landsat Thematic Mapper image segment has a
band => colour assignment of:
R,G,B => 1,2,3
R,G,B => 2,3,1
R,G,B => 5,4,3
The answer is C.
A. No.
Band 1, which is the shortest wavelength band of the TM has the best water penetration of these three bands and would show sediment best. If assigned as red (as in this choice), it would depict water in red tones.
B. No.
Band 2, which is green-sensitive, would depict (green) vegetation in its assigned colour of red. But we see that the lowland vegetation (bottom portion of image) is shown as green.
C. Yes.
Of these three bands the lowest wavelength band (3), which has the best volume reflection from water assigned as blue, indeed shows water as blue. Green vegetation is most reflective (of these three bands) in band 4, and with its green assignment does show vegetation as green.