Natural Resources Canada's Youth Council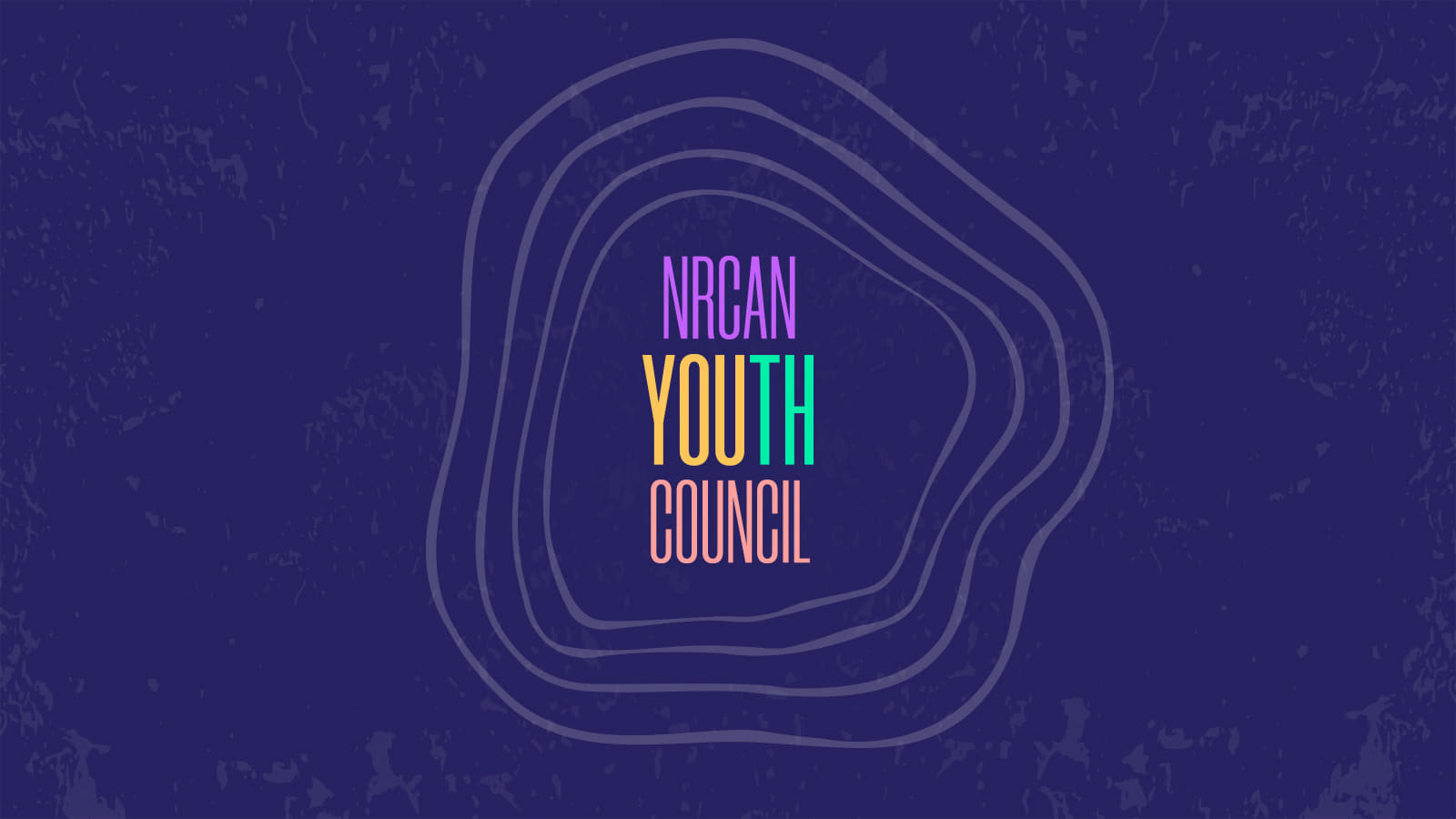 Transcript

Meet the inspiring young leaders who are part of Natural Resources Canada's Youth Council. By contributing to decisions on climate action, transitioning to clean energy, developing Canada's natural resources, and sustainability. NRCan's Youth Council will deliberate Canada's policies for future generations. YOUth make a difference.
Communities across Canada depend on natural resources, which are also driving climate action and the energy transition. Natural Resources Canada (NRCan) works to ensure Canada's natural resources are developed sustainably, competitively, and inclusively. This includes everything from green buildings to zero-emission vehicles to forestry management. We want to hear directly from you - tomorrow's future leaders – on these pressing issues. That is why we have launched a Youth Council.
The Youth Council is made up of a team of young leaders who will provide perspectives on Canada's most pressing climate and natural resource issues.
Members of the Youth Council
Ami Gagné

She/Her | Quebec and Ontario

Ami's passion for the environment began when she was very young, thanks to her mother, who has been advocating against the production and use of harmful plastics and chemicals. One of her earliest memories is canvassing door-to-door to discuss the benefits of growing dandelions and the effects of pesticides in her neighbourhood.

Ami proudly carries her Japanese, French-Canadian and Indigenous ancestry and centers her work around understanding positionality, power, and privileges. Ami is the Program Director at GreenPAC, Co-Director of Decolonization at Re_Generation, and Chair of the Youth Engagement Committee at Green Communities Canada. Her passion lies in the intersection of reconciliation, youth, politics, and social and environmental justice. She strongly believes that cross-collaboration, non-partisanship, amplifying youth voices, Indigenous leadership and partnerships are the key to advancing Canada's climate and natural resource agenda.

Empathetic leader, storyteller, and environmentalist - Ami devotes her time to becoming a good ancestor.
Benjamin Pollard

He/Him | Newfoundland and Labrador

Benjamin is proudly from St. John's, Newfoundland and Labrador. Currently enrolled at the University of New Brunswick's Faculty of Law, Benjamin's research interests include energy and resource law, environmental law, Indigenous law, property rights and climate policy, and public law, including constitutional and administrative law. Benjamin has expertise in the areas of executive and legislative governance, climate change adaptation, public policy, and sustainable communities.

Prior to enrolling in UNB's Faculty of Law, Benjamin worked for the Government of Newfoundland and Labrador as a political staffer, where his work focused primarily on administrative law and public policy, as well as working with the Minister of Industry, Energy and Technology. Benjamin studied Political Science and Geography at Memorial University of Newfoundland where he was a member of the Adaptive Cities and Engagement (ACE) Space Lab, and worked alongside leading experts on the Circular Economy, and on urban and regional planning.
Dolly Cepeda Montufar

She/Her | Alberta

Dolly Cepeda Montufar was born in Bogotá, Colombia, sought asylum in Prince Albert, Saskatchewan, and was raised in Edmonton, Alberta. She studied chemical engineering and geography at the University of Ottawa. Her foray into volunteering began as an Ecology Ottawa volunteer and an Apathy is Boring RISE Ambassador. During her last semester at university, she took a course on natural resources management that ignited her passion for the sector. She was a 2021 Student Energy Leadership Fellow and part of the current Student Energy Early Career Training cohort. She is a member of Climate Justice Edmonton, the City of Edmonton's Energy Transition and Climate Resilience Committee and sits on the boards of Parity YEG, Youth Action Now, and Fair Vote Canada. For fun, Dolly strives to perfect her chocolate cookie recipe, travel as much as she can, and trust the TikTok algorithm to bring her the best tv show recommendations.
Érika Chaloux-Laroche

She/Her | Quebec

Erika is an 18 year old student, currently in Cégep. She studies social science, with added mathematics. She thoroughly enjoys mathematics and hopes to complete a masters degree in that field, at least, in university, to then start a career in mathematical research. Aside from academics, she enjoys reading, general knowledge and trivia, european new wave music, long distance running and anything to do with space. This year, Erika joined her scholar institution's green comity, which advocates for environment preservation by creating initiatives that are easy for students to engage in. The comity created a petition for classes to be lifted on a day where there was a protest for climate justice in the nation's capital. Students were debating with themselves to know if they were going to ditch classes that day or not. Erika and her colleagues convinced the Cégep's general director that classes should be canceled that day to let students go advocate for what they thought was right by presenting over 600 signatures, which were collected in only three days, from students who said they wanted to protest. The team eventually obtained what they wanted, and classes were indeed canceled for the event. By joining NRCan's Youth Council, Erika hopes to bring new and young ideas and learn from others that came before herself. She is strong minded and stubborn, which is something she is not afraid to use in order to innovate in our country's natural resources department.
Justin Langan

He/Him | Manitoba

Justin Langan is a 23-year-old Metis, LGBTQ2+ Youth from the rural town of Swan River. Since the age of fifteen, he has been an advocate and leader for Indigenous young people. He sits on numerous local, provincial, and national committees. Some of his personal achievements include the 2021 Metis Youth Indspire Award, Terry Fox Humanitarian Award, Top 25 Environmentalists under 25, National Champion of Mental Health for Youth, and more. He is going into his third-year majoring in Political Studies, and he will use his knowledge to become a stronger leader within his community. After graduation, he will do the LSAT and go to Law School at McGill or Harvard. He hopes to become a lawyer and a politician that advocates for the rights of Canadians on an international stage. His interests include volunteering on committees and councils, fitness, photography, filmmaking, going out with his friends, and working on philanthropic projects.
Justine Lalande

She/Her | Quebec

Justine is a PhD student and lecturer in communication at the Department of Social and Public Communication at the Université du Québec à Montréal. She holds a Bachelor of Political Science degree from Université Laval, a Specialized Graduate Diploma (DESS) in International Development and Humanitarian Action Management, and a Master of Administrative Science degree.

Her thesis focuses on the energy transition discourses surrounding the social acceptability of mining projects in Quebec. More broadly, her research interests are related to astroturfing, public participation and environmental conflict studies.

Justine received the Jean-Charles-Bonenfant Foundation grant at the National Assembly of Quebec and recently received a doctoral research grant from the Fonds de recherche du Quebec.
Kelvin Magun

He/Him | Yukon

Dent`ah! Dene k'éh eszį ̄́' Ihts`I Zele. Sezī̄́' Kelvin Magun gū̄́ye. I am from the Kaska Nation that spans in the Yukon Territory, British Columbia, and Northwest Territories. I am from the Tsi`yone dene and had a very traditional upbringing. I was raised to always have respect for everyone and everything as all life is sacred, in my traditional language this principle is called "Dene ā́' nehzen." I grew up in Watson Lake, YT; went to university in Kelowna, BC; and currently reside in Whitehorse, YT.

Kelvin has 10+ years of working in the mineral resources industry and lands + resources of the Kaska Dene. In 2020, he finished the Bachelor of Science Degree with the University of British Columbia while majoring in biology. From his combined work and educational experience, he is committed to promoting a healthier relationship between Canada and First Nation governments while taking the land into special consideration.
Lauren Peng

She /Her | British Columbia

Lauren Peng is a settler with mixed European ancestry hailing from Southern Ontario and is currently a grateful guest on the traditional territories of the lək̓ʷəŋən peoples (Victoria, BC). Lauren's passions for climate justice and dismantling oppressive systems began at a young age and have driven her to pursue a career in climate policy and governance. Lauren graduated from Carleton University with a Bachelor of Public Affairs and Policy Management, where her studies focused on sustainable development in the Global South. Since then, Lauren's career has taken her into federal governance, politics, municipal climate action, international NGOs, and most recently working alongside First Nations in the Yukon to advance community-based climate initiatives. She is currently pursuing a master's degree in Environmental Studies at the University of Victoria. Her research examines energy transitions with a focus on governance, concentrations of power, and the role of Indigenous leadership in renewable energy.
Maggie Chang

She /Her | Ontario

Maggie is a poet, writer, and artist whose environmental journey started in first grade when she learned about deforestation of the Amazon in school. Since then, Maggie has led campus second-hand clothing sales for sustainable fashion, organized a UN Sustainable Development Goal training, and helped establish EcoSchools Canada's Youth Advisory Council, leading her to be named one of the first WWF Canada Living Planet Leaders and a Top 25 Under 25 Environmentalist in Canada. With a Bachelor of Environmental Studies, Maggie is passionate to be living her values to build an intersectional environmental movement. She is particularly honoured to have had the opportunity to practice international solidarity working with Fairtrade Organic Café Femenino Coffee communities in Peru during the summer of 2019. She also sits on the City of Toronto Climate Advisory group and is very excited to join the Natural Resources Canada Youth Council.
Sasha Emery

She /Her | Yukon

Sasha Emery is a young woman who cares about the climate crisis. Originally from Whitehorse, Yukon, she is currently a third-year Bachelor of Arts student specializing in environmental studies at the University of Ottawa. Growing up in Canada's North, she noticed how global warming and the exploitation of natural resources are changing biodiversity and is now taking a leadership role for sustainability in her community. She served on the Yukon Youth Panel on Climate Change, the Sustainable Development Goals Advisory Committee and was a member of Students on Ice's Arctic Policy Cohort. Sasha hopes to cooperate with other enthusiastic young people and share a national perspective of Canada's North.
Shir Gruber

Quebec

Shir Gruber is a candidate for a Bachelor of Science specializing in Water Environments and Ecosystems with a minor in Geographic Information Systems at McGill University. She was president of Dawson College's environmental club, a TEDx speaker, and the regional co-director of Sustainable Youth Canada (SYC). Now, she fulfills her role at SYC as a national co-director. Through SYC, she hopes to integrate environmental projects into the academic curriculum and to give youth the tools to combat climate justice issues in their community. Shir has conducted research at Dawson College, contributing to changing the school's policy on waste management. She has worked in Angell Woods, Beaconsfield, Quebec doing participatory action research about soil bioremediation and Climate Justice in green spaces. Furthermore, Shir has worked in the Caribbean on agricultural adaptations to climate change and water conservation.
Siavash Salamatian

He /Him | British Columbia

Siavash Salamatian is a 20-year-old student from North Vancouver, BC. Currently, he is studying political science in the honours program at the University of British Columbia, with a focus on Canadian politics. Siavash has been involved in Canadian politics at the federal level and is heavily invested in Student politics at UBC. He is currently taking courses in environmental politics and is interested in the implications of the Critical Minerals strategy for Canada's position on the World stage. He would like to use the NRCAN youth council as an opportunity to learn how different orders of government are working together to achieve a green transition in Canada. In his free time, he likes playing hockey, and staying active in his community.
Our vision
The Council aims to be a space for interaction and discussion between youth and decision makers including the Minister of Natural Resources, a place where the voices of young people in Canada inform NRCan's work to deliver results on climate and resources management.
---
Our priorities

Zero emission vehicles

Tree planting

Green buildings

Sustainable jobs

Indigenous partnerships
Our plan
Over the next year:
12
members, aged 18-30, recruited from across regions and demographics
7
training sessions and meetings with the Minister of Natural Resources and senior staff
1
final presentation to the Minister of Natural Resources
Youth Council members will deliver a final presentation to the Minister. Members will also have an opportunity to connect and share ideas with other youth and build their communications and leadership skills while learning more about Canada's natural resources.